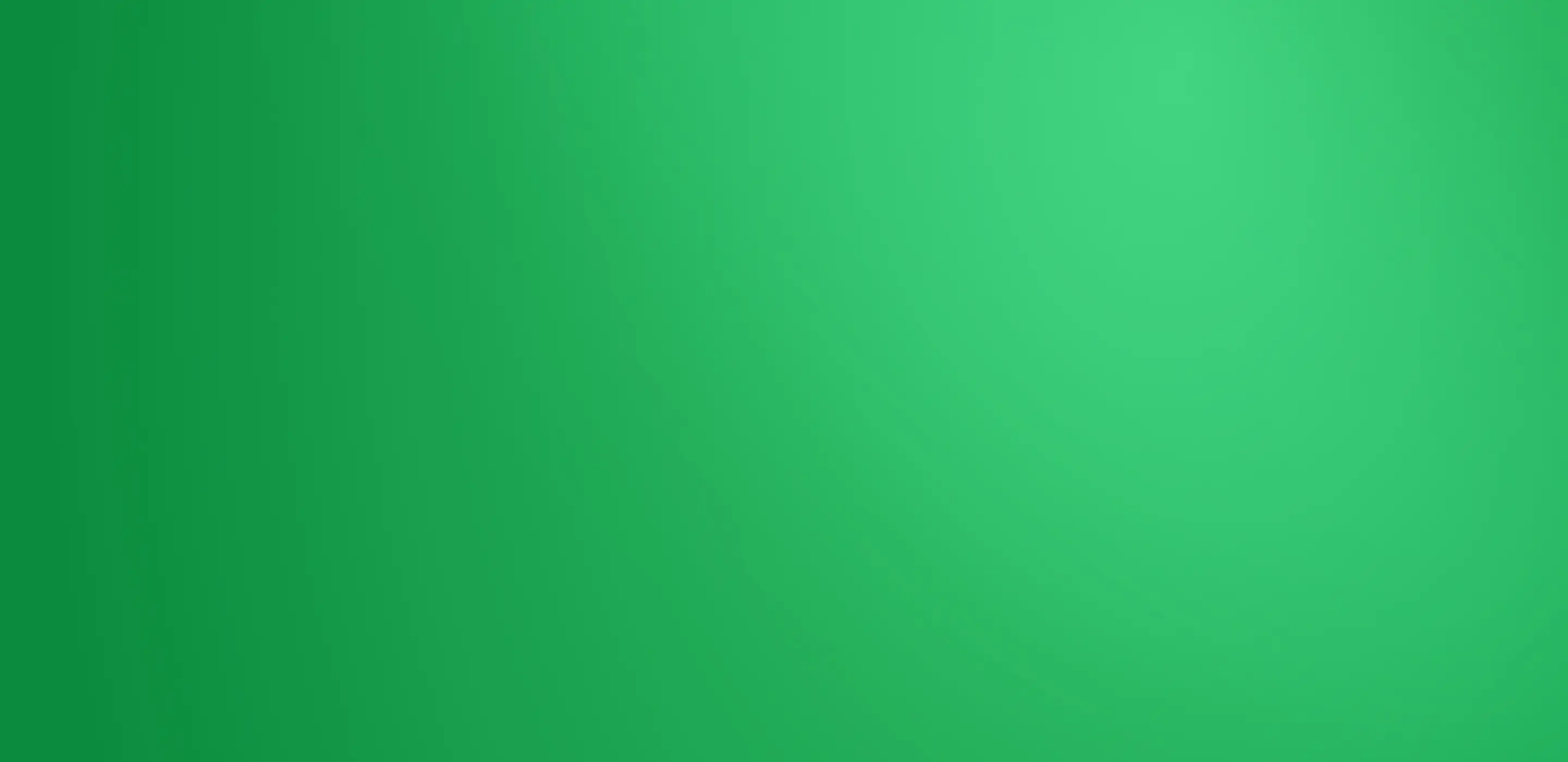 Project overview
Intending to develop business on digital channels, Phuong Chinh Pharmacy has cooperated with JAMstack Vietnam to rebuild the website structure using SPA technology and develop more advanced functions specifically for the pharmaceutical industry.
The fast page loading speed and convenient payment flow on the website have helped businesses completely solve the problem of customers needing to complete the shopping action.
Client
Phuong Chinh Pharmacy
Launching
2023 (expectation)
DESIGN SYSTEM
JAMstack Vietnam builds a set of design standards (Design system) with the goal of consistent user experience on the website interface and mobile devices.
This is a key factor in building website structure and developing a brand strategy on digital channels.
Color

Typo
Typography is built on a design system with clear standards for fonts and font sizes. The Roboto font without legs does an excellent job of visually presenting information, increasing professionalism, and has good visibility on most electronic devices. The green color palette is suitable for the pharmaceutical industry; when combined with hot colors to create prominence and stimulate shopping behavior in sales promotion program
Technology solution

JAMstack Vietnam develops Phuong Chinh Pharmacy eCommerce website based on SPA technology - a solution to optimize page load speed, and on-page SEO, easily integrate and scale through APIs.
Homepage
The homepage is the centralized interface of the central navigation system of the entire website. Additionally, it develops content related to products and sales programs such as Flash sales and promotional banners to stimulate users to make shopping behavior right on the page.

Product details
We built 2 detailed interfaces specifically for medical products and other product categories (functional foods, medical devices, etc.), navigating 2 different purchase flows.


Checkout
The system adopts a one-page check-out, allowing users to complete a purchase on a single page without switching to other pages. This saves time and provides a better buying experience.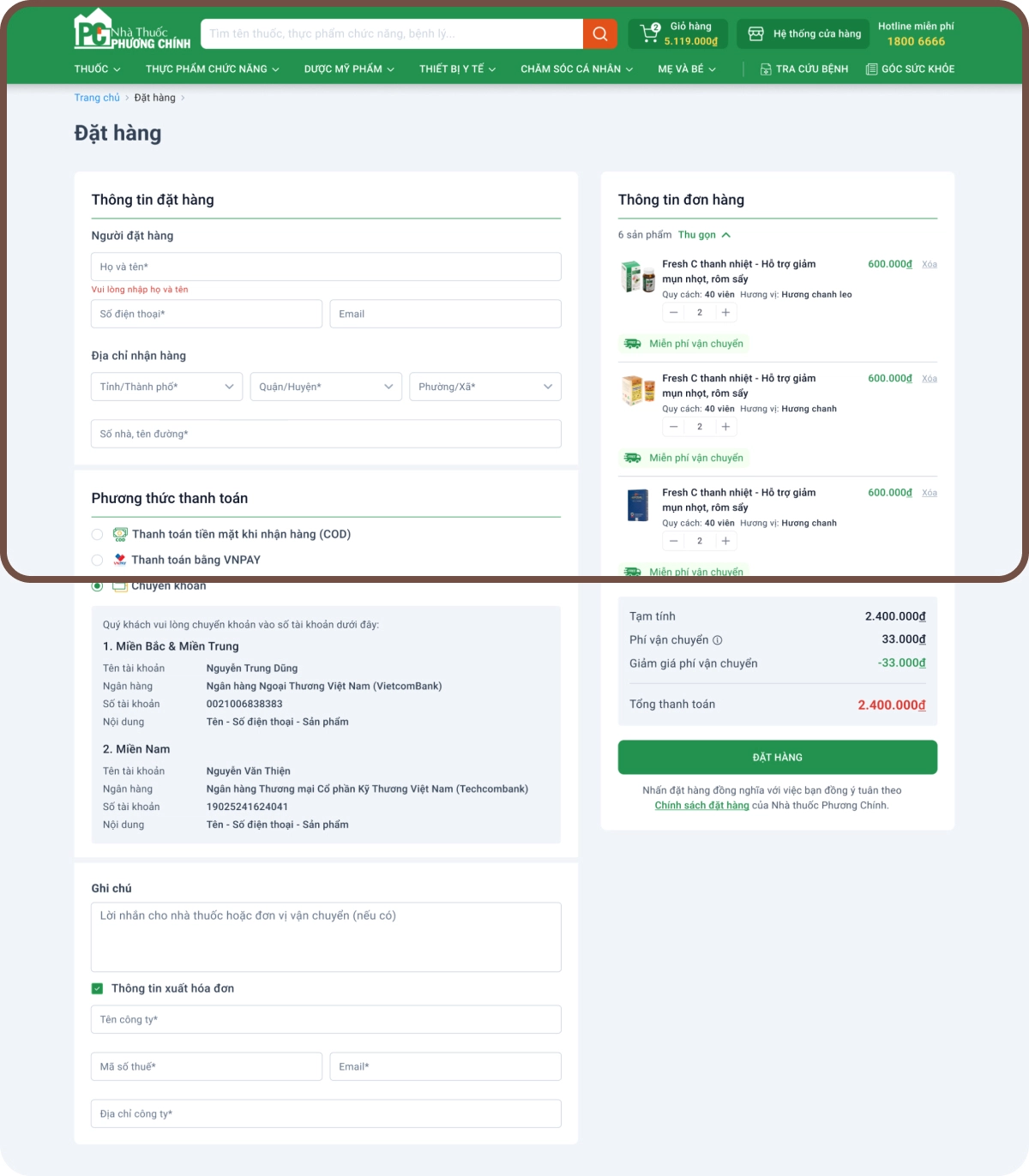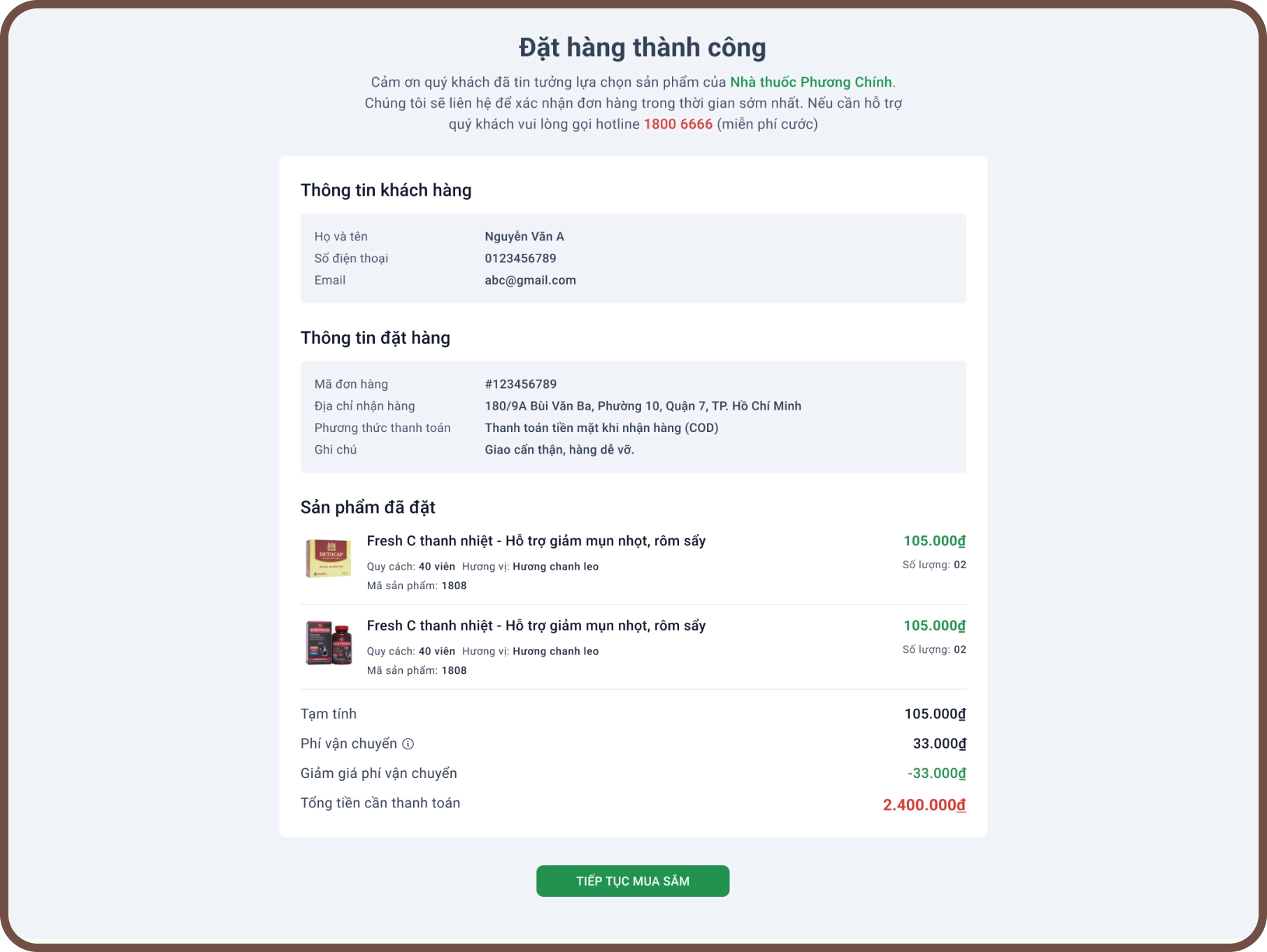 Optimize mobile experience
The product interface is designed to be compatible and optimized for mobile shopping behavior, increased visibility, page load speed, and SEO optimization for eCommerce websites.
Health corner
The news structure is easy to understand, and the interface integrates products and banner ads that effectively complement advertising campaigns and brand marketing.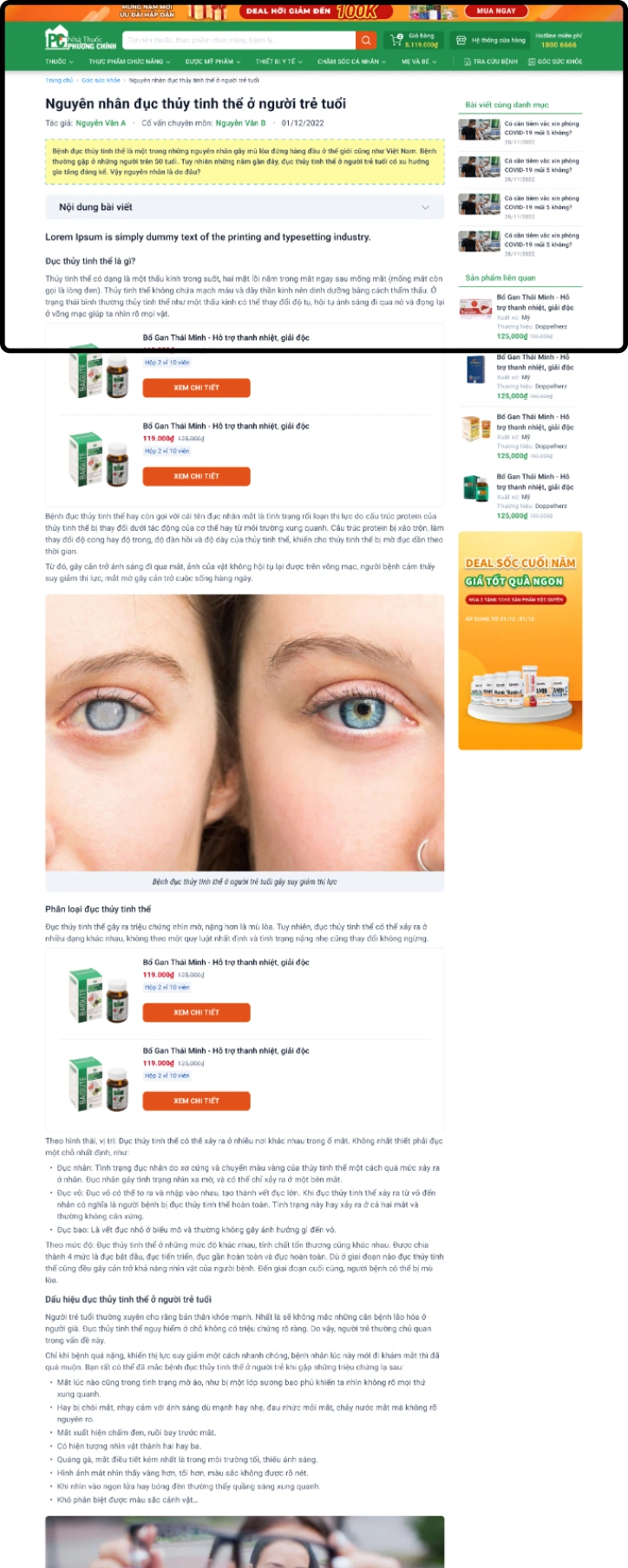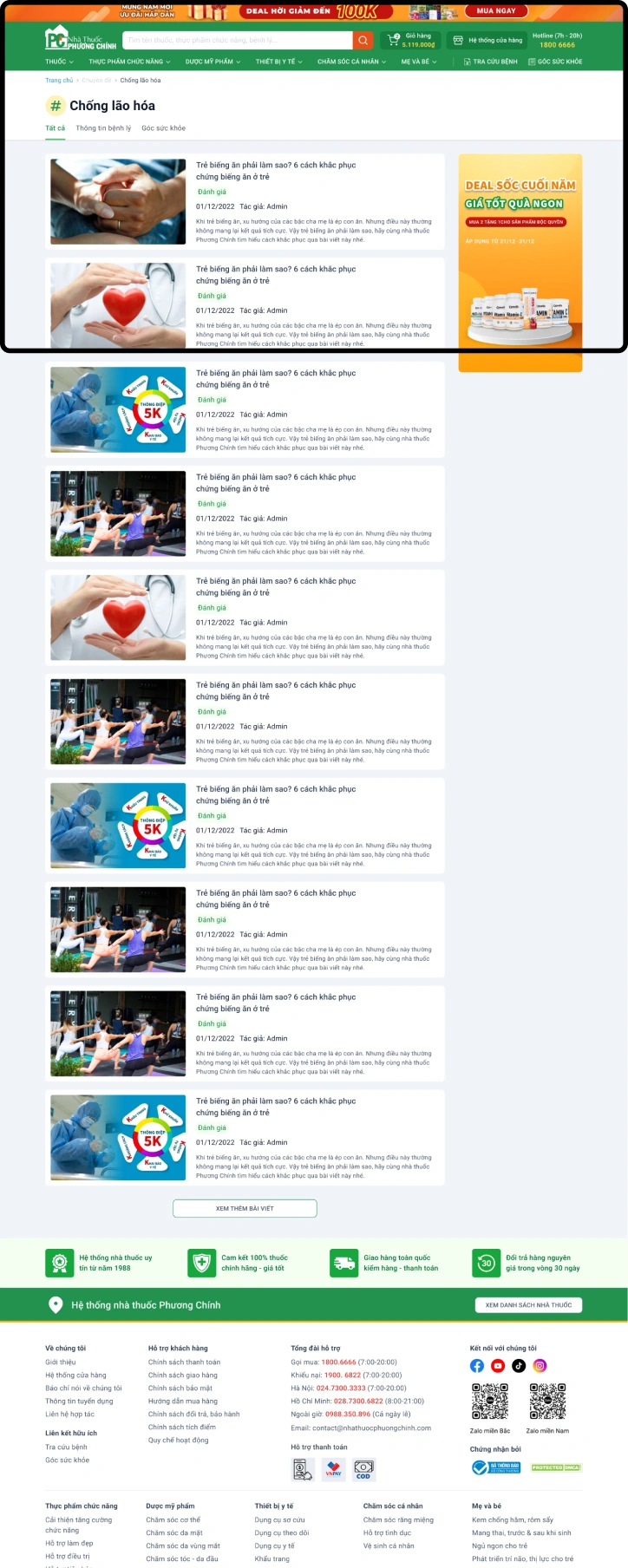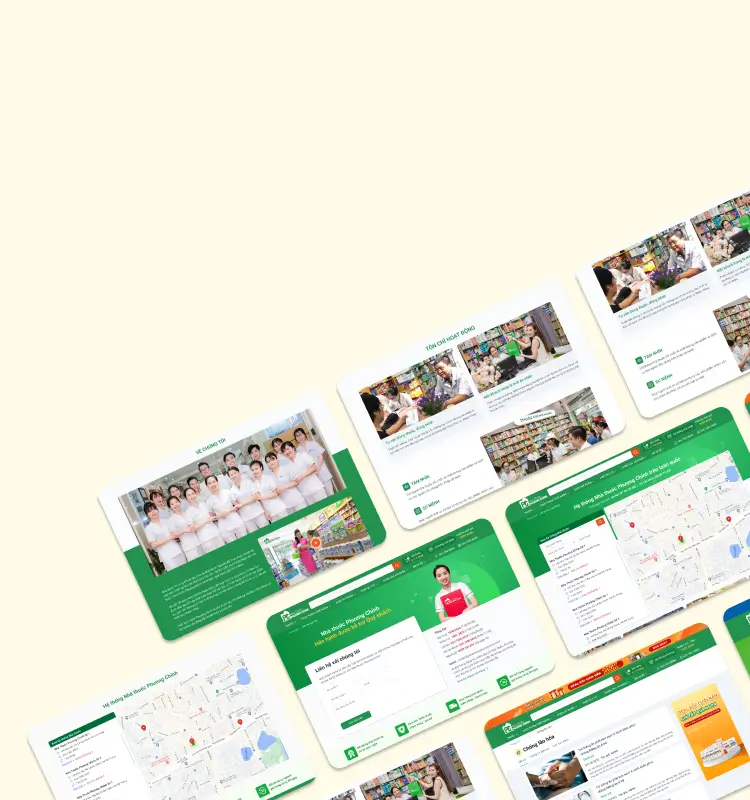 Information
Brand introduction
Information
Brand introduction
As a central information group, build credibility and increase coverage by introducing the store system and complete and timely customer support policies.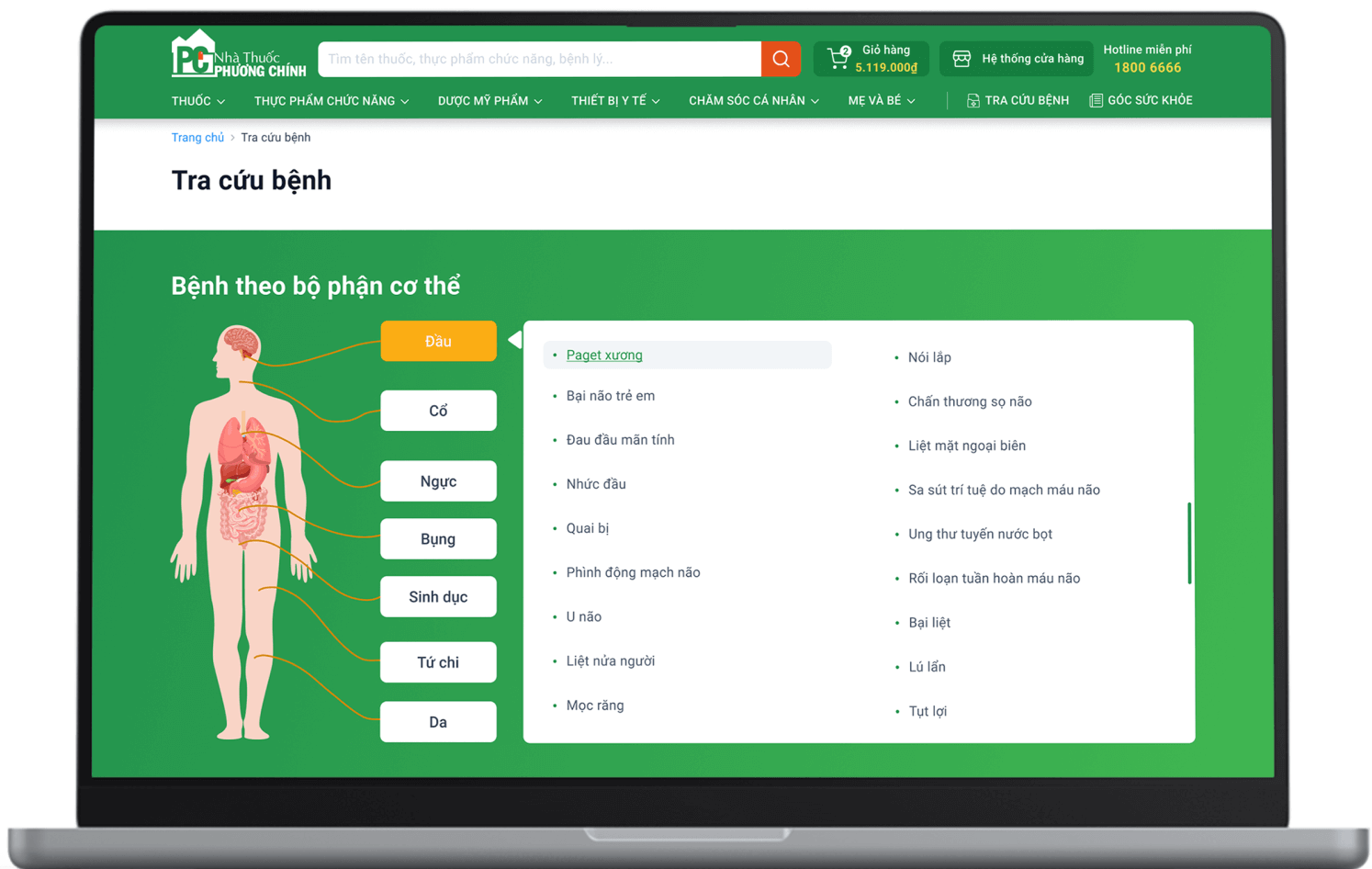 Search disease
The disease search page acts as an in-depth "encyclopedia" of body health, closely linked to the health corner article through tags. The article looking up disease has the same function as an article in the Health corner.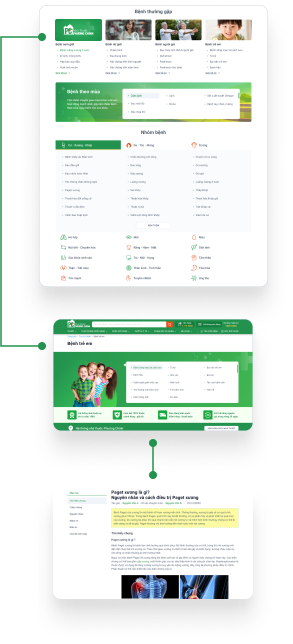 Achievement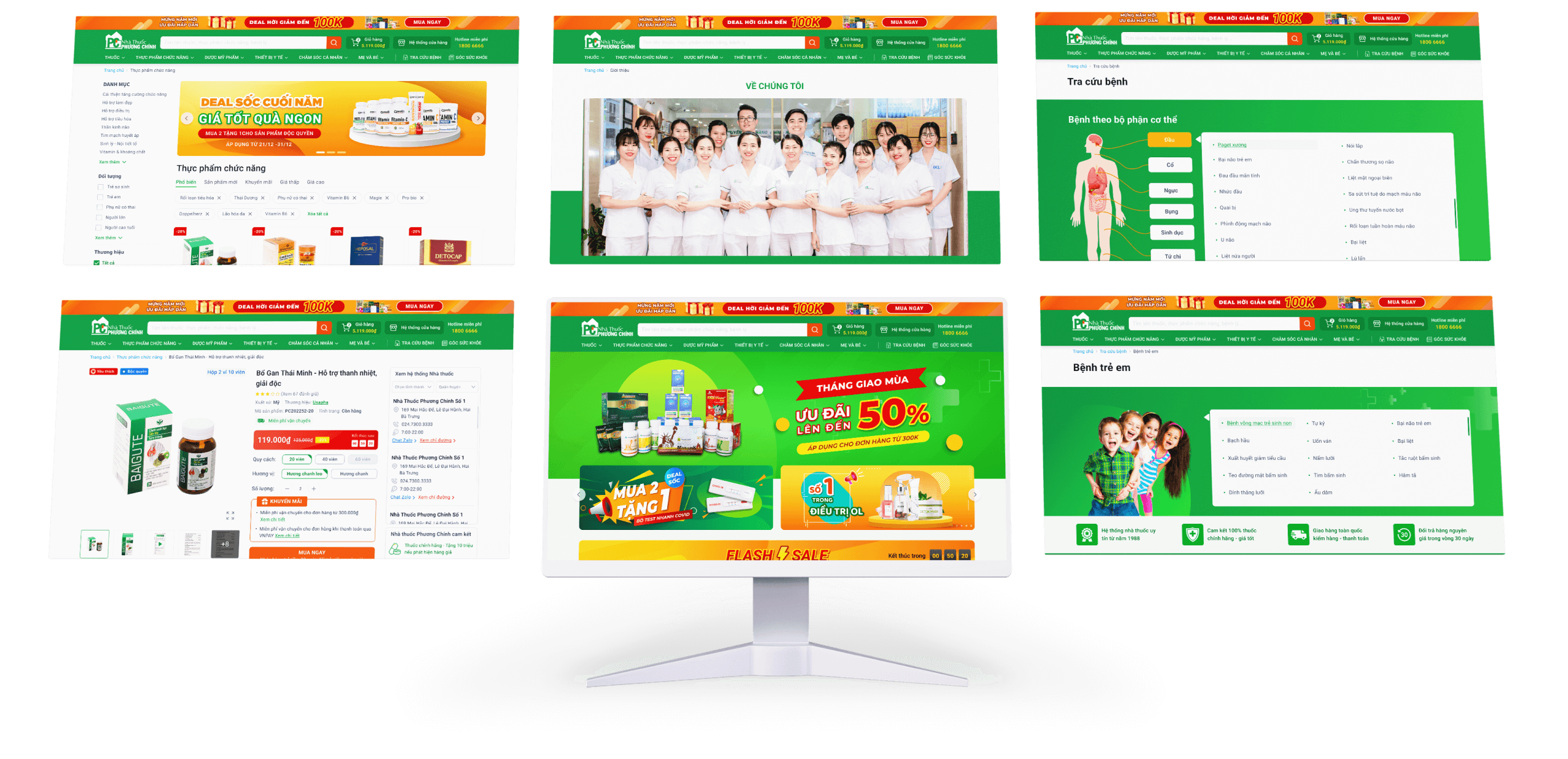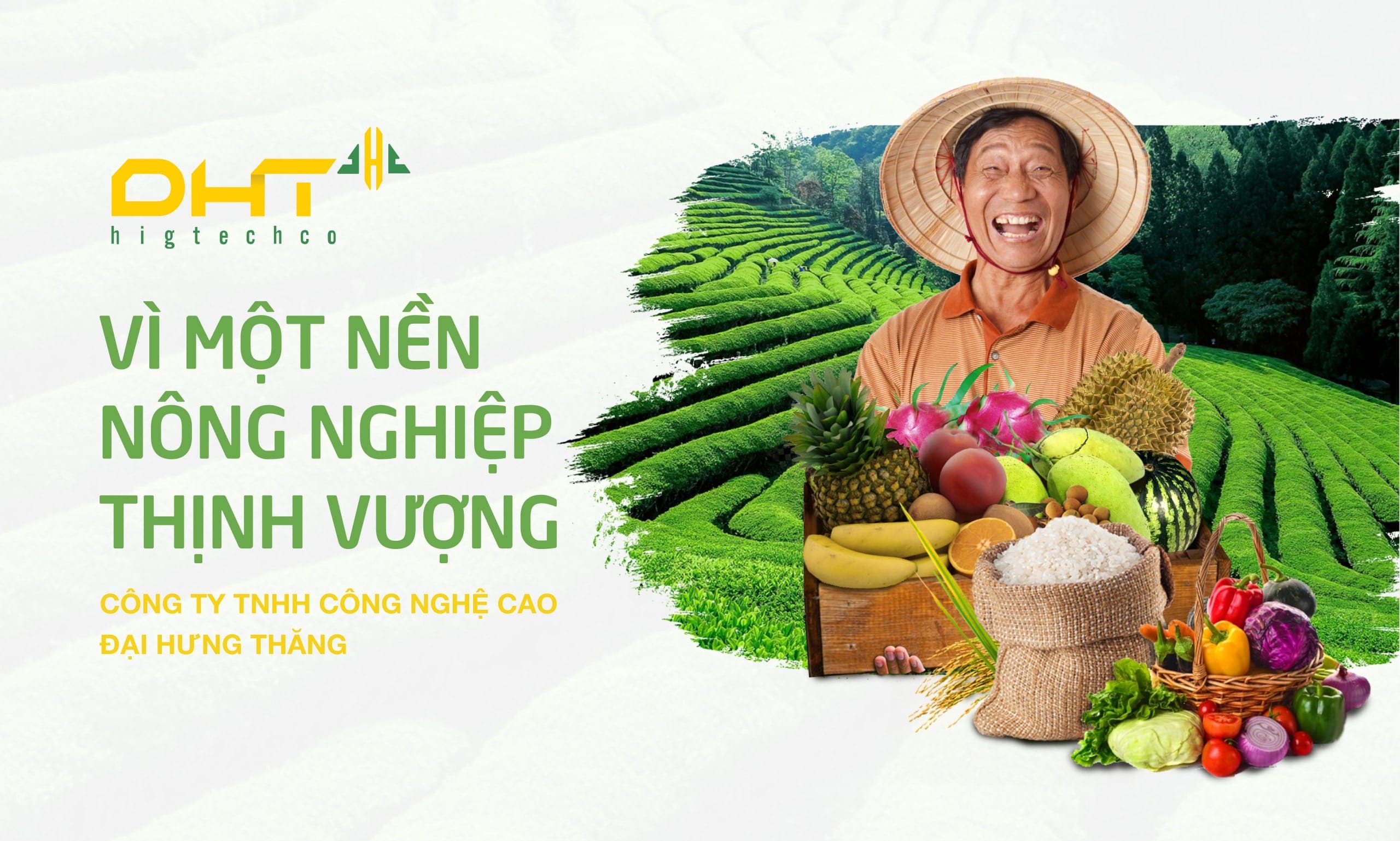 /images/projects/thumbnail-daihungthang.webp,/images/projects/thumbnail-daihungthang.jpg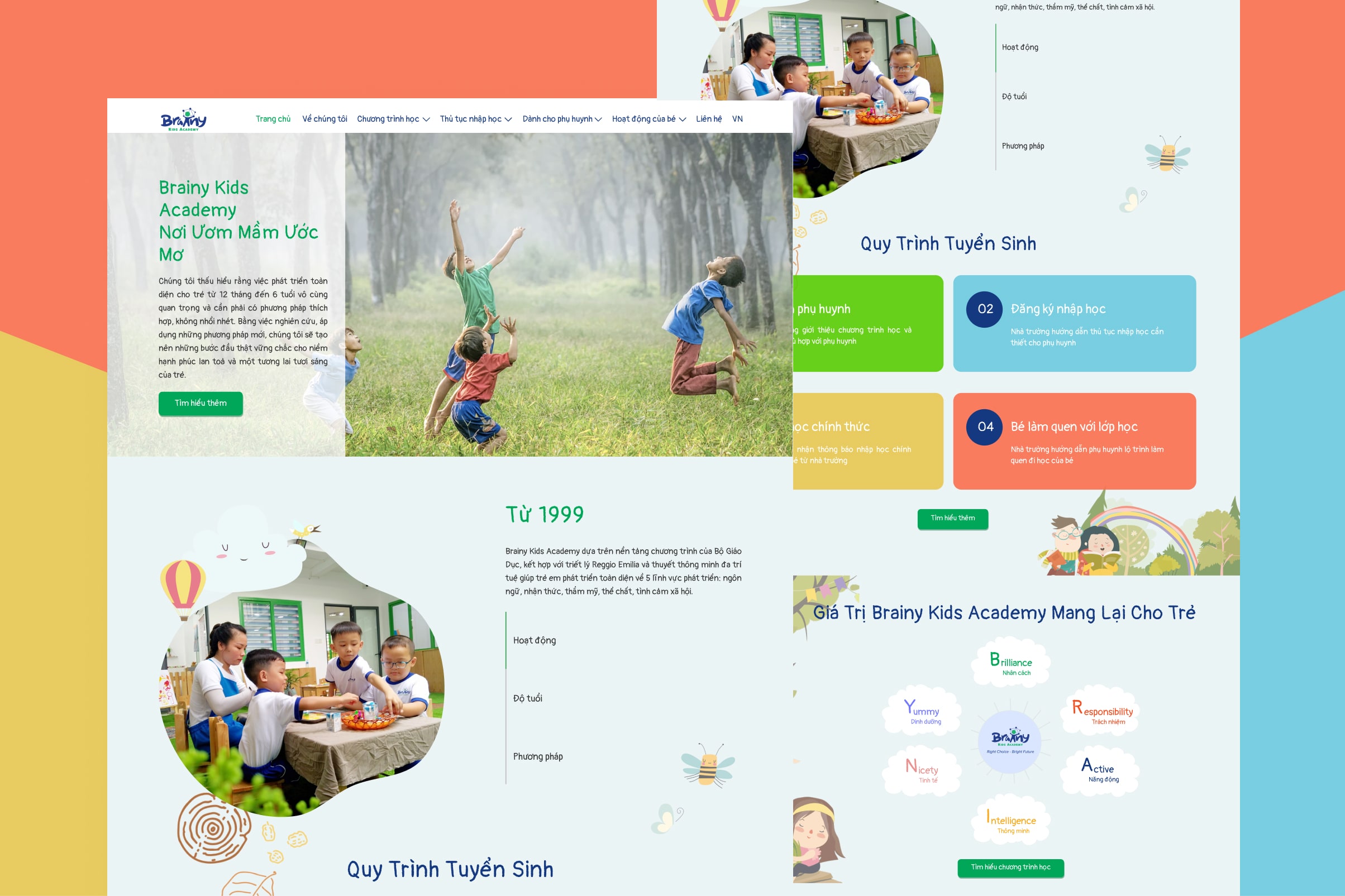 /images/projects/thumbnail-brainyKids.webp,/images/projects/thumbnail-brainyKids.jpg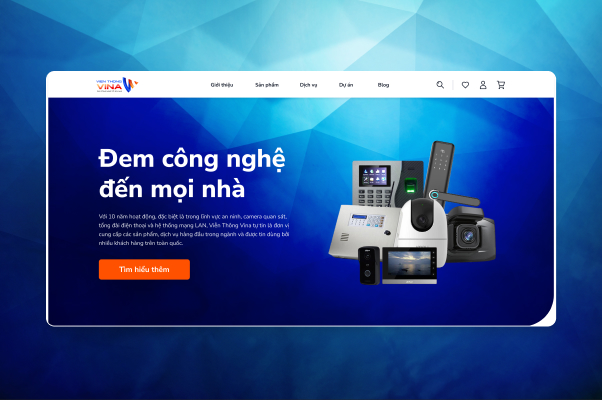 /images/projects/thumbnail-vina.webp,/images/projects/thumbnail-vina.jpg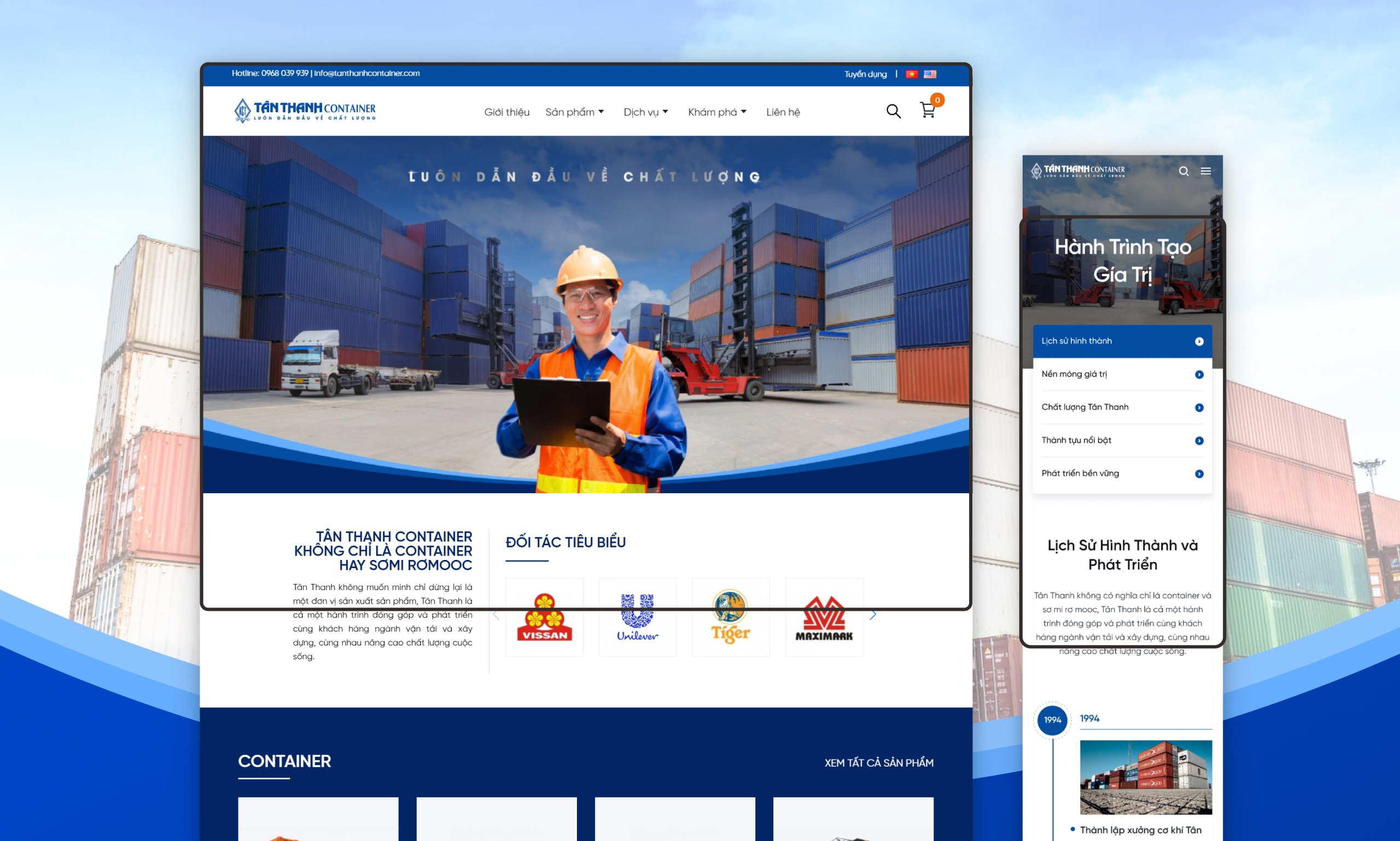 /images/projects/thumbnail-tan-thanh.webp,/images/projects/thumbnail-tan-thanh.jpg