UX CONTENT
UX/UI DESIGN
SINGLE PAGE APPLICATION (SPA)
SEO ON-PAGE STRATEGY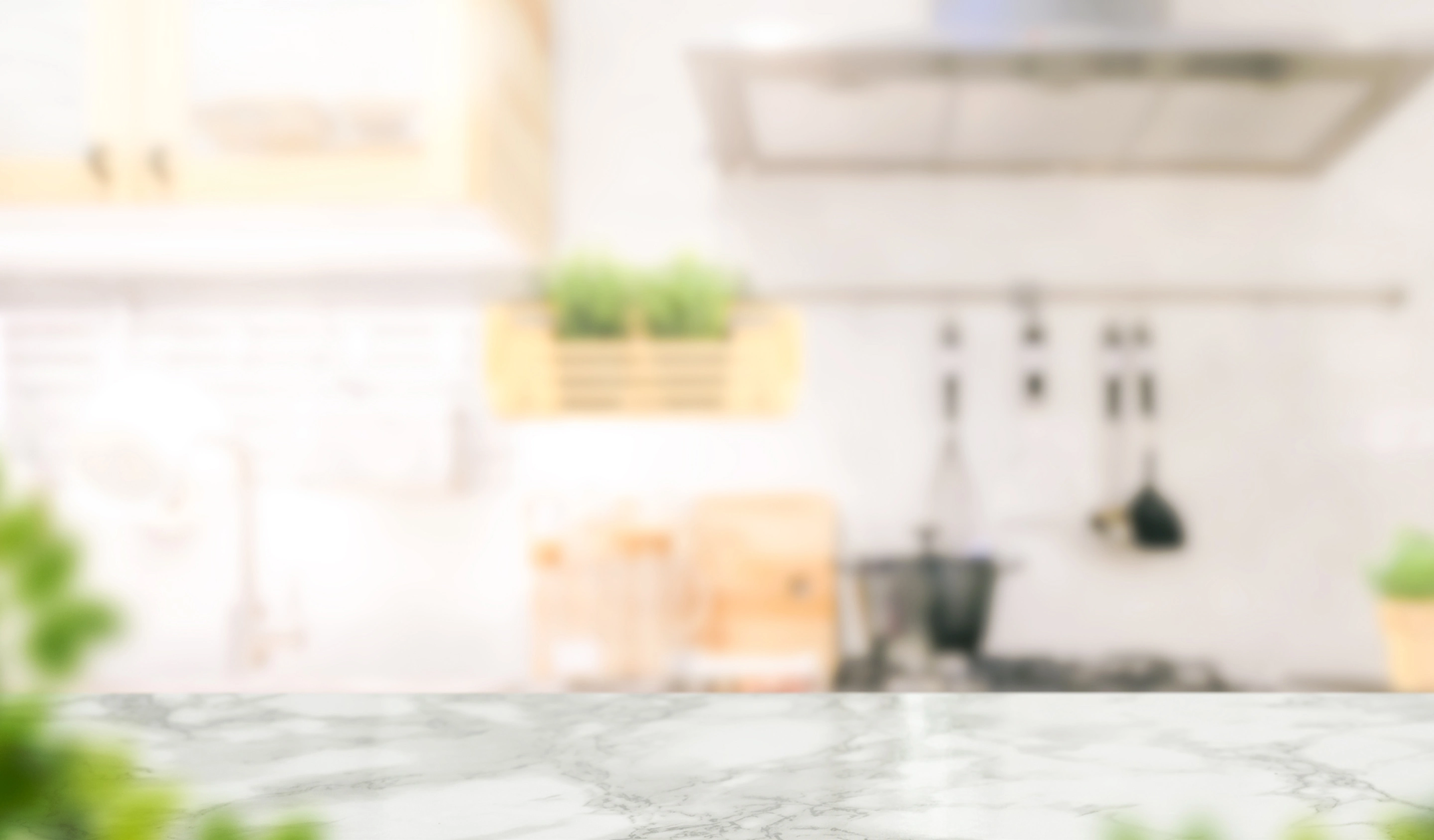 Project overview
Bep An Toan realized that having a professional eCommerce website interface is just as important as developing the system's functionality for staying competitive in the market. So, they teamed up with JAMstack Vietnam to revamp their website and saw great results.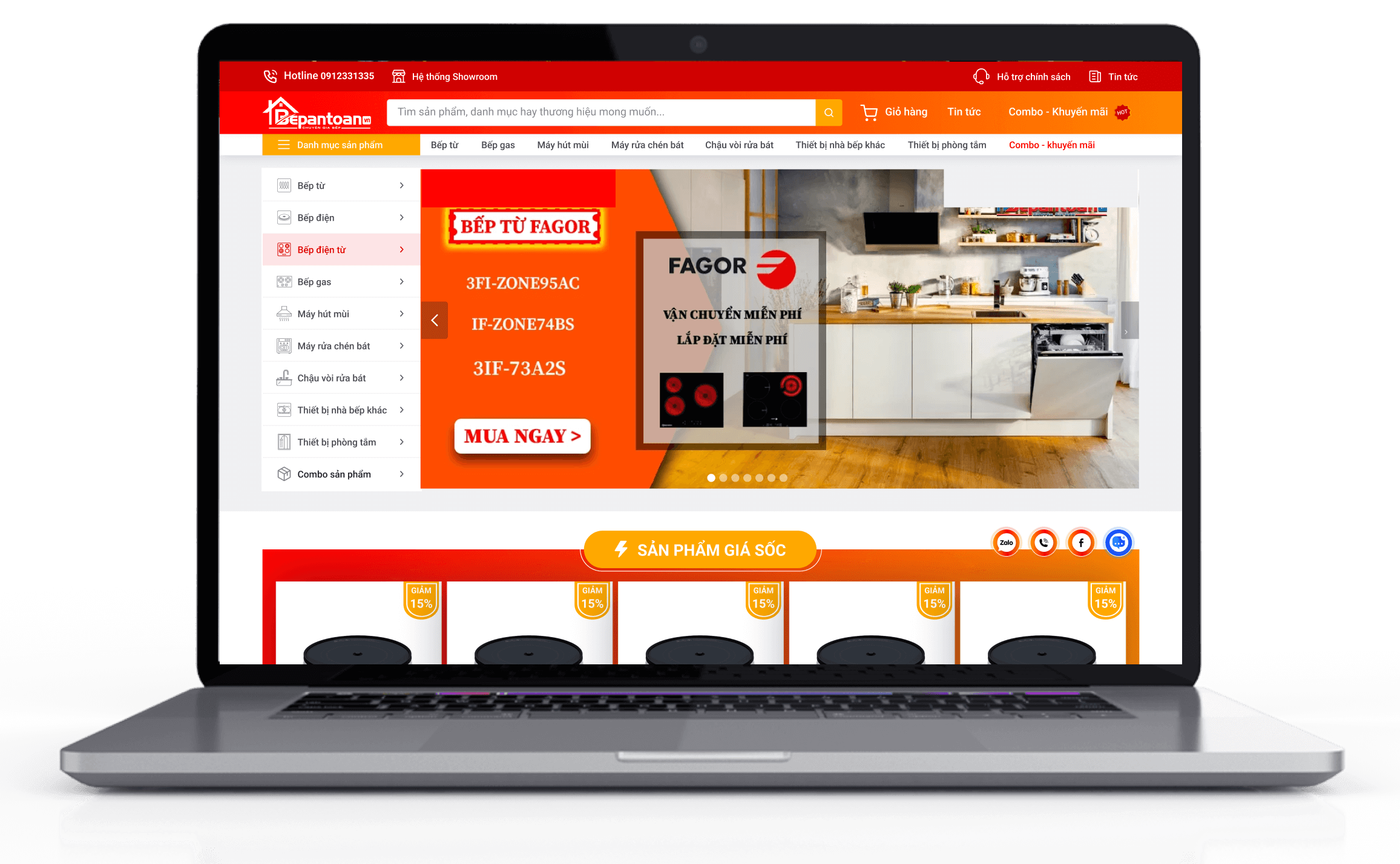 Typography & Color
Typography is designed to synchronize font and font size. The Roboto font is legible and intuitive and displays well on most electronic devices, making it easy to convey messages. The color palette is an outstanding set suitable for sales promotion programs.
Interface solution
The website interface is responsive on devices such as desktops, mobile, and tablets, with the best performance reaching 94/100 points (on desktop).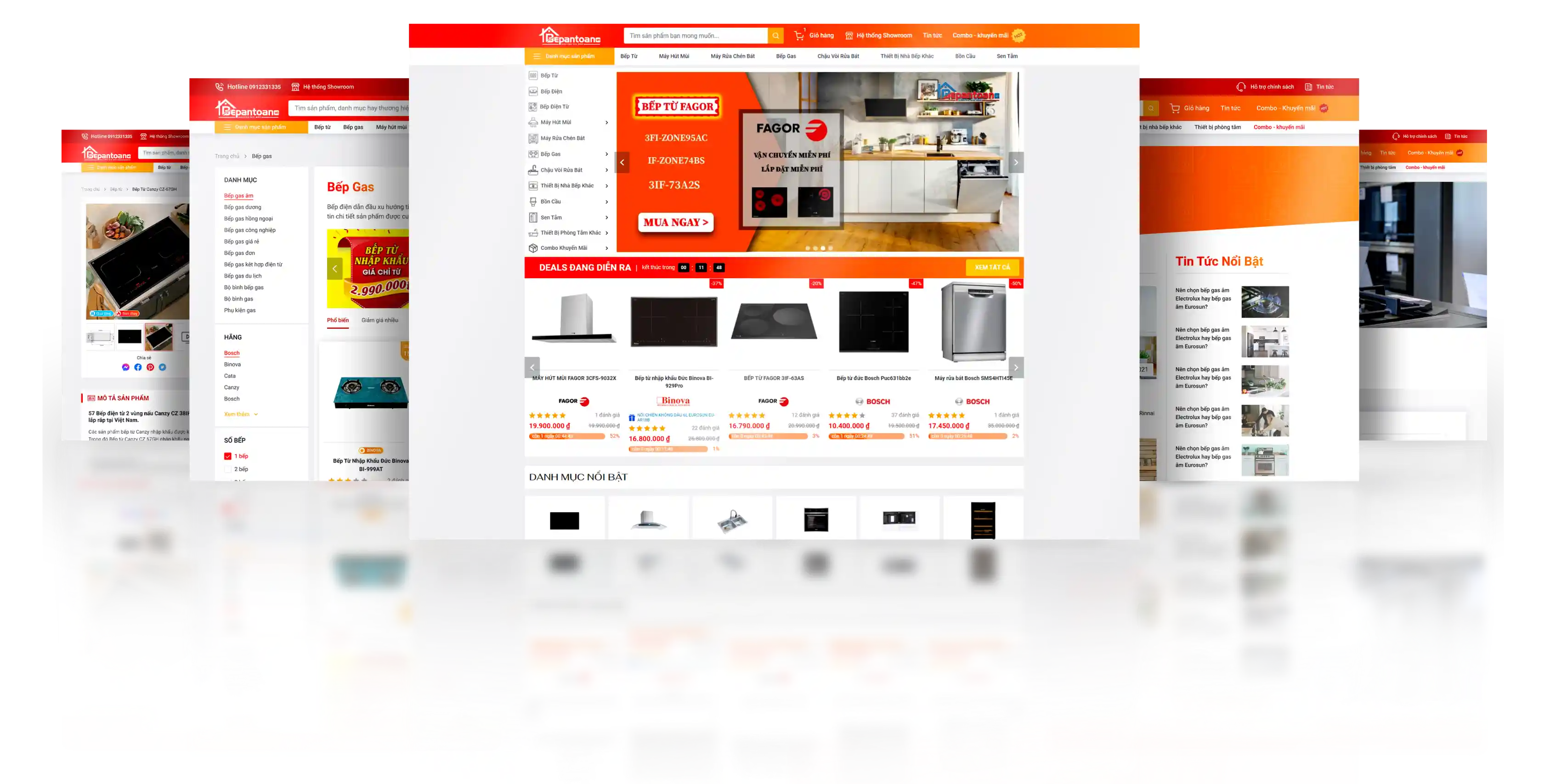 Homepage
JAMstack Vietnam builds a structure and navigation design suitable for imported kitchen products: a menu system, sidebar containing product categories, multi-attribute filter, and advanced search bar.

Introduction
The interface is full of information about the commitment to values needed to build brand credibility. This is an important factor for customers to consider when choosing retail products with a high order value.


News
News sites play an essential role in improving search rankings, increasing organic traffic, and increasing conversion rates and sales when associated with SEO-Marketing campaigns.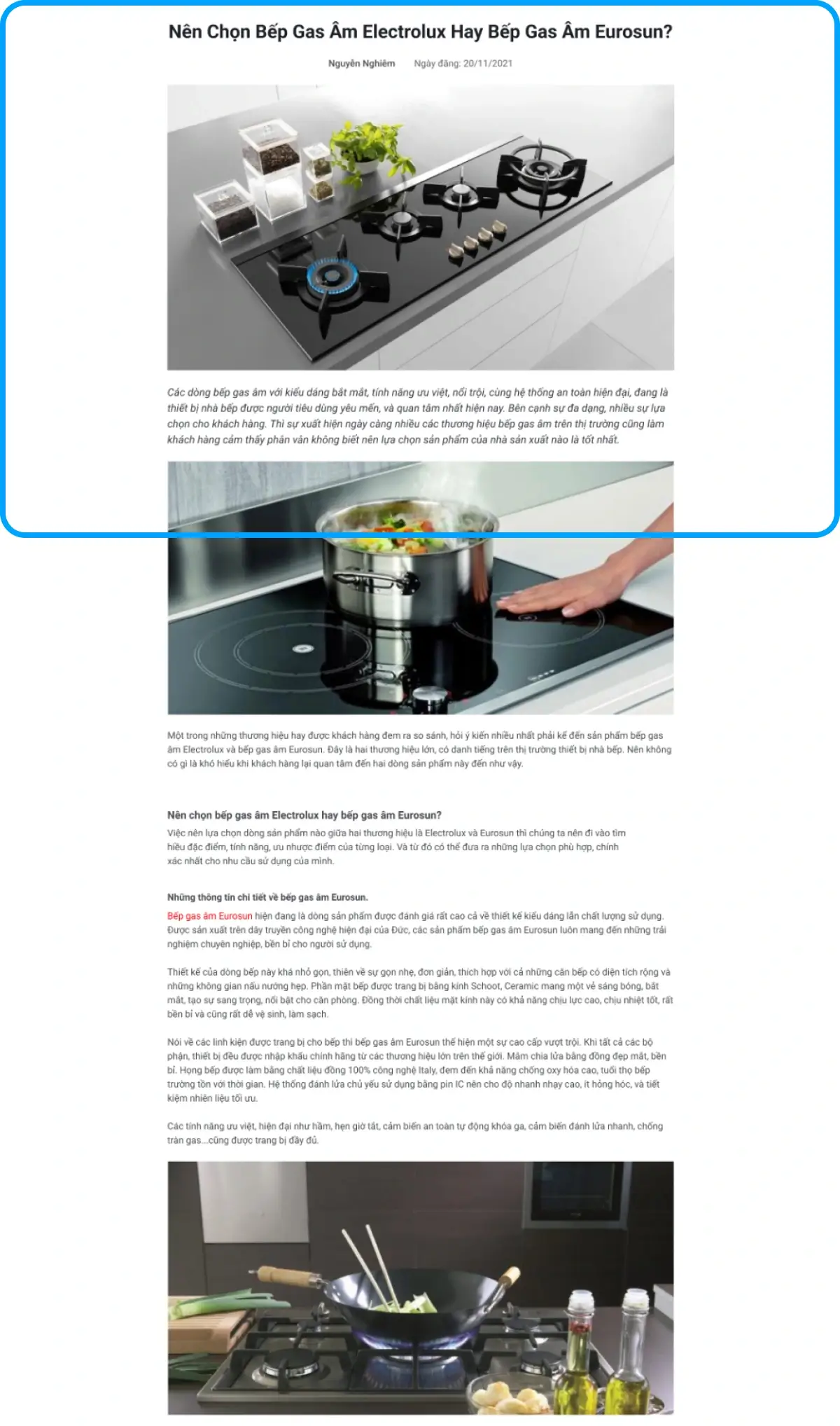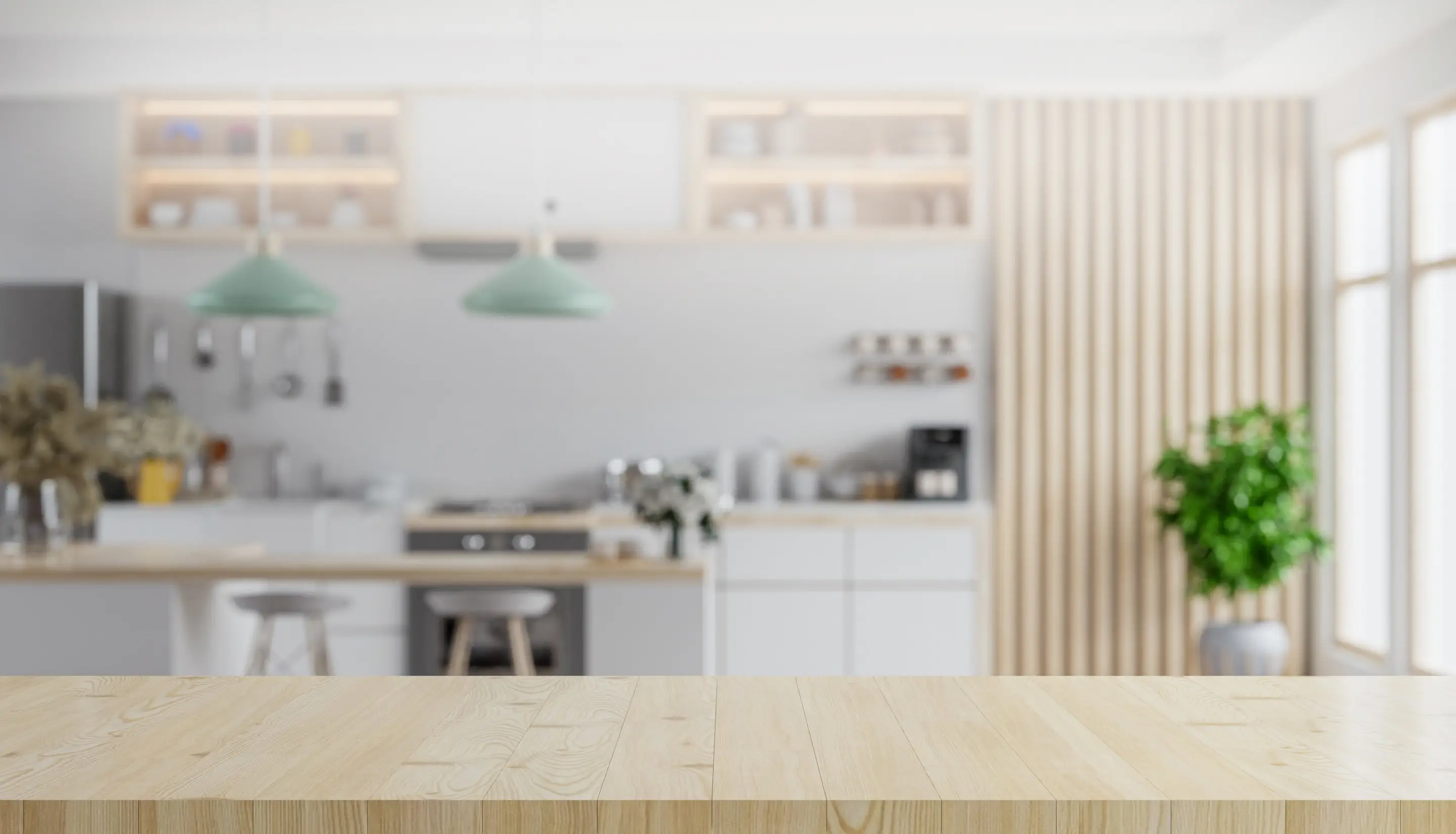 Technology solution
We develop the website based on Single Page Application (SPA) technology to achieve optimal page loading speed for eCommerce website, providing perfect customer experience thereby increasing conversion rate.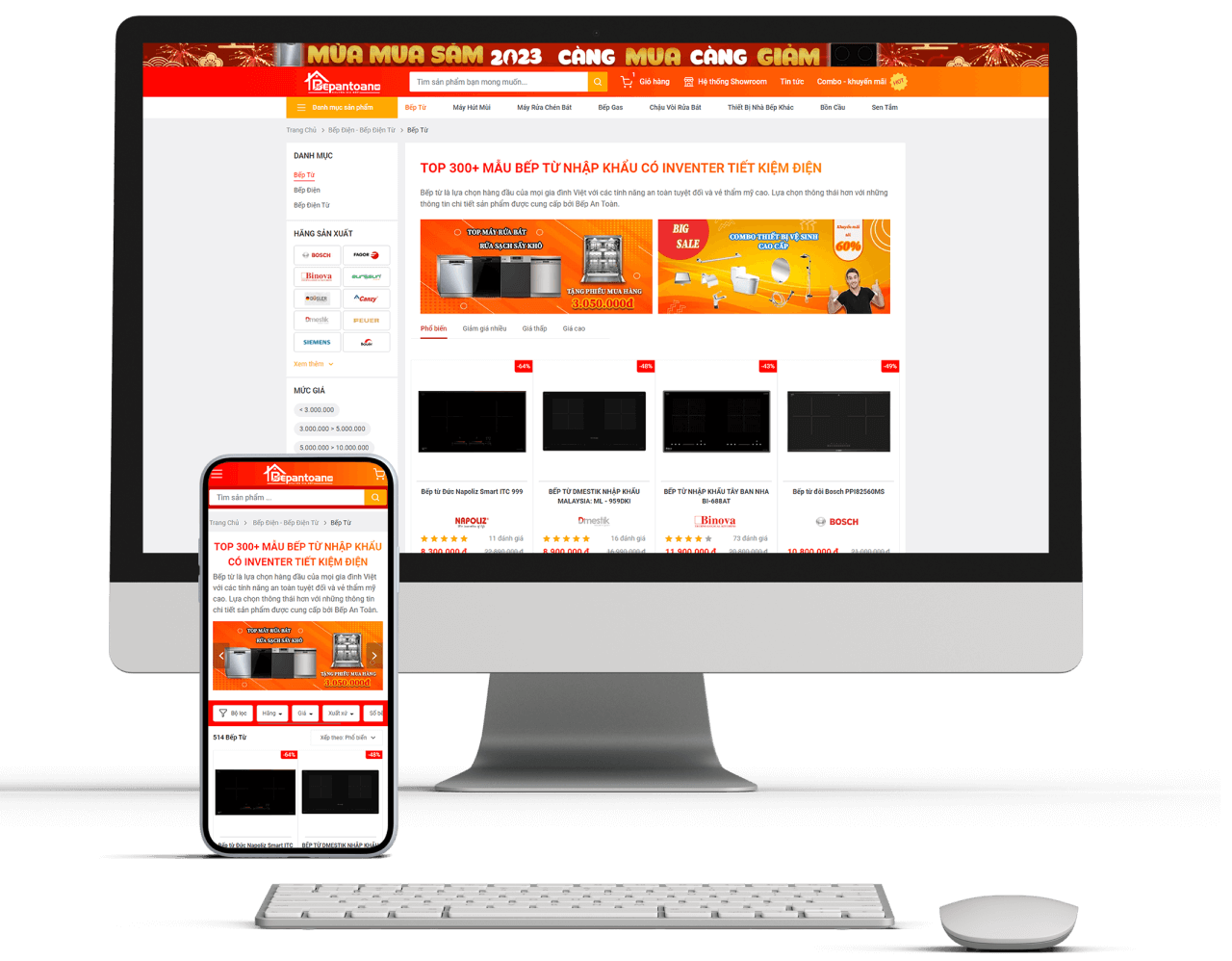 Product details
We design detailed product interfaces with prominent call-to-action (CTA) buttons for consultation, purchase, payment options, etc.


Order
Optimal order flow for high-value product lines with tailored procurement and consultation.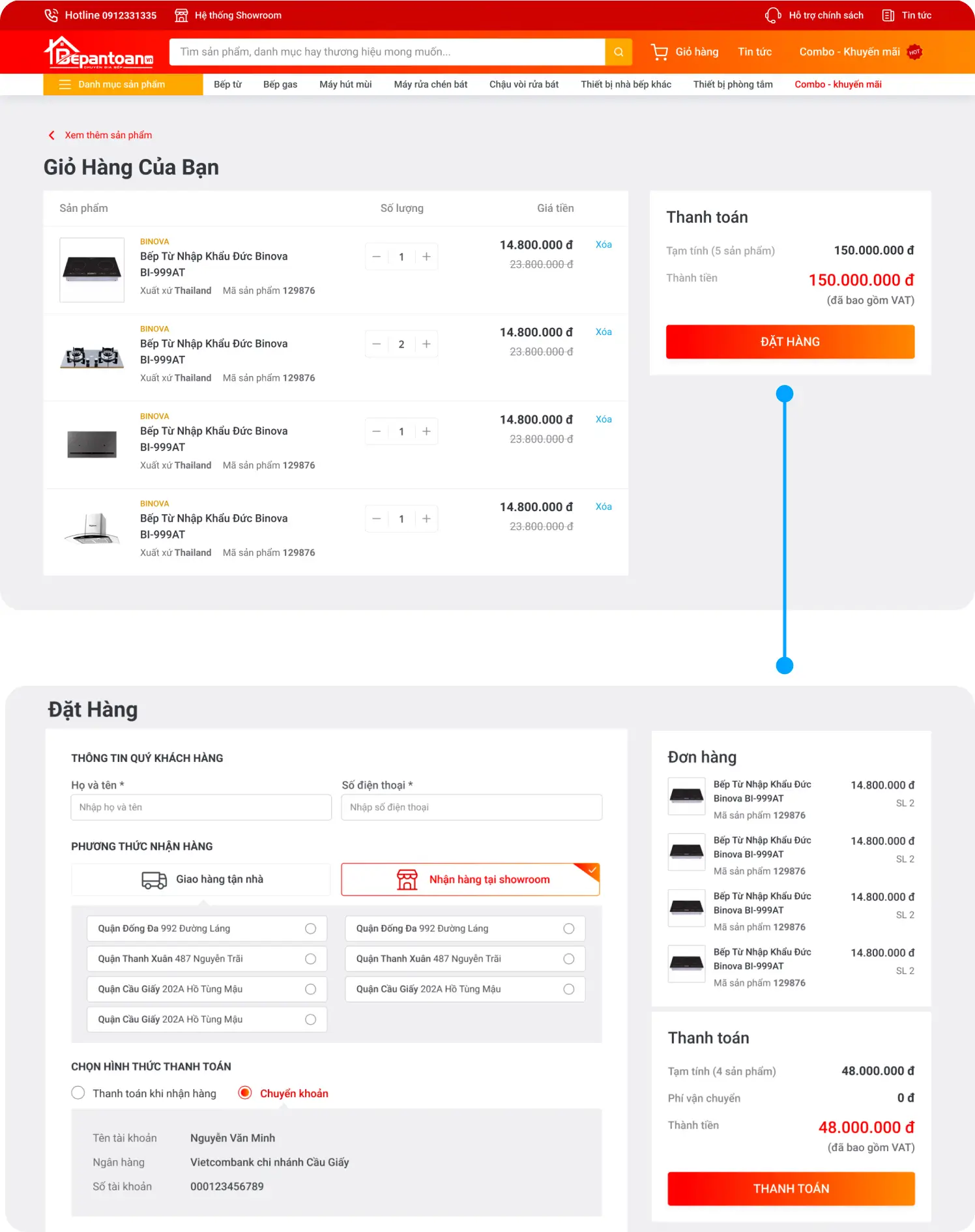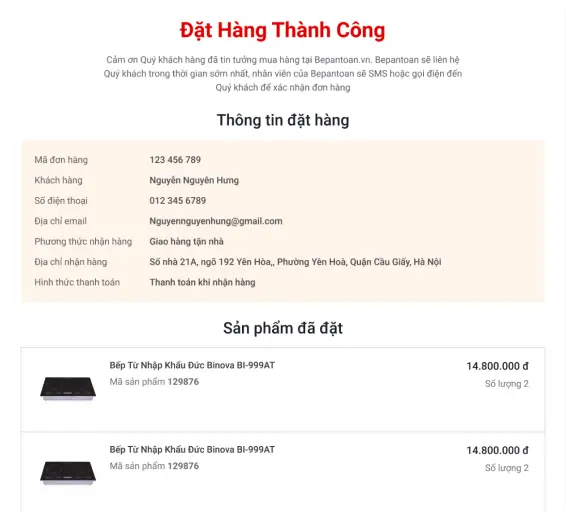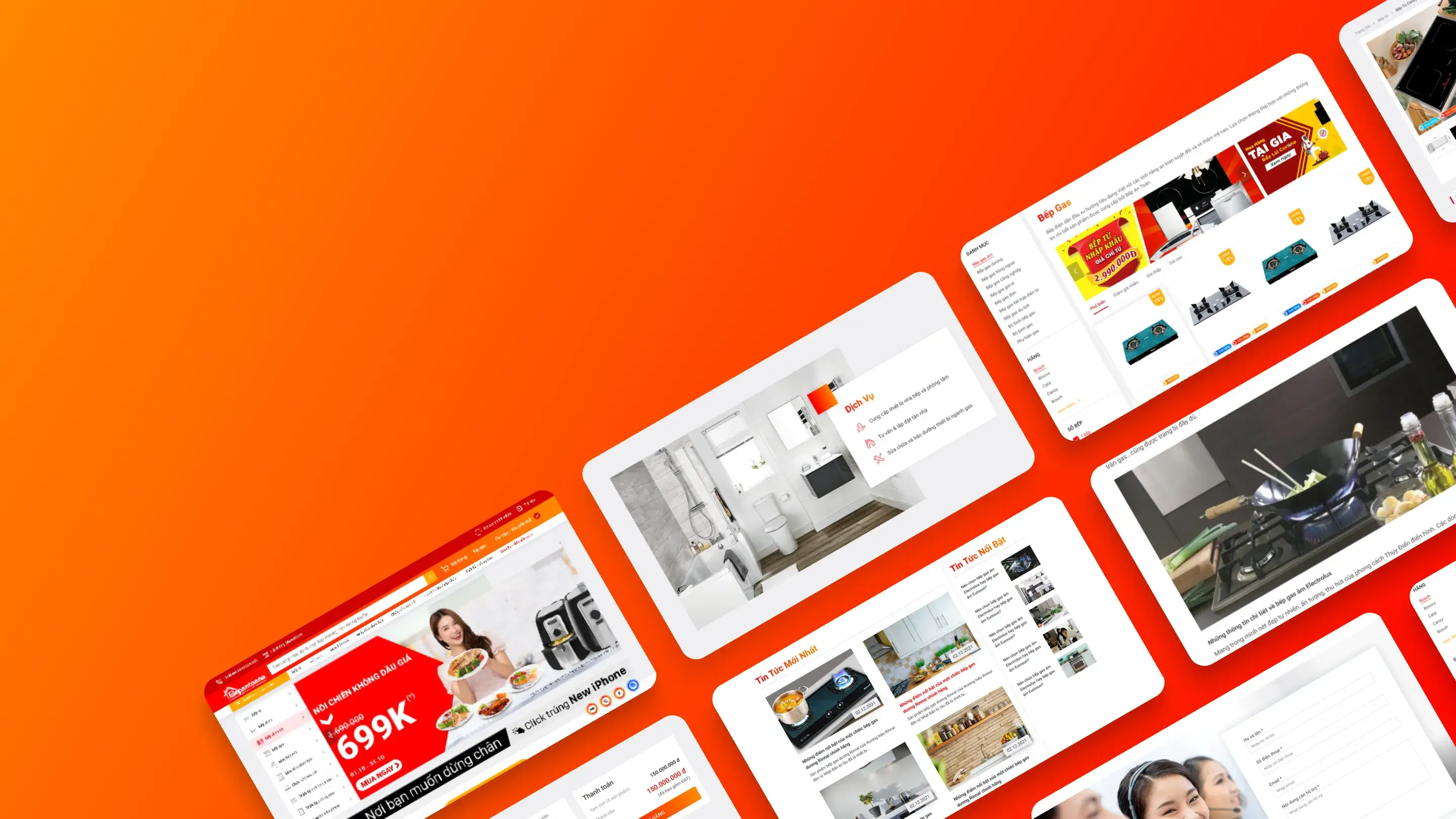 On-page SEO Optimization
Get good on-page SEO performance reviews from Google and measurement tools to meet the needs of large-scale implementation of SEO and Google Ads strategies.