UX Content
UX/UI Design
Web Development
API Connection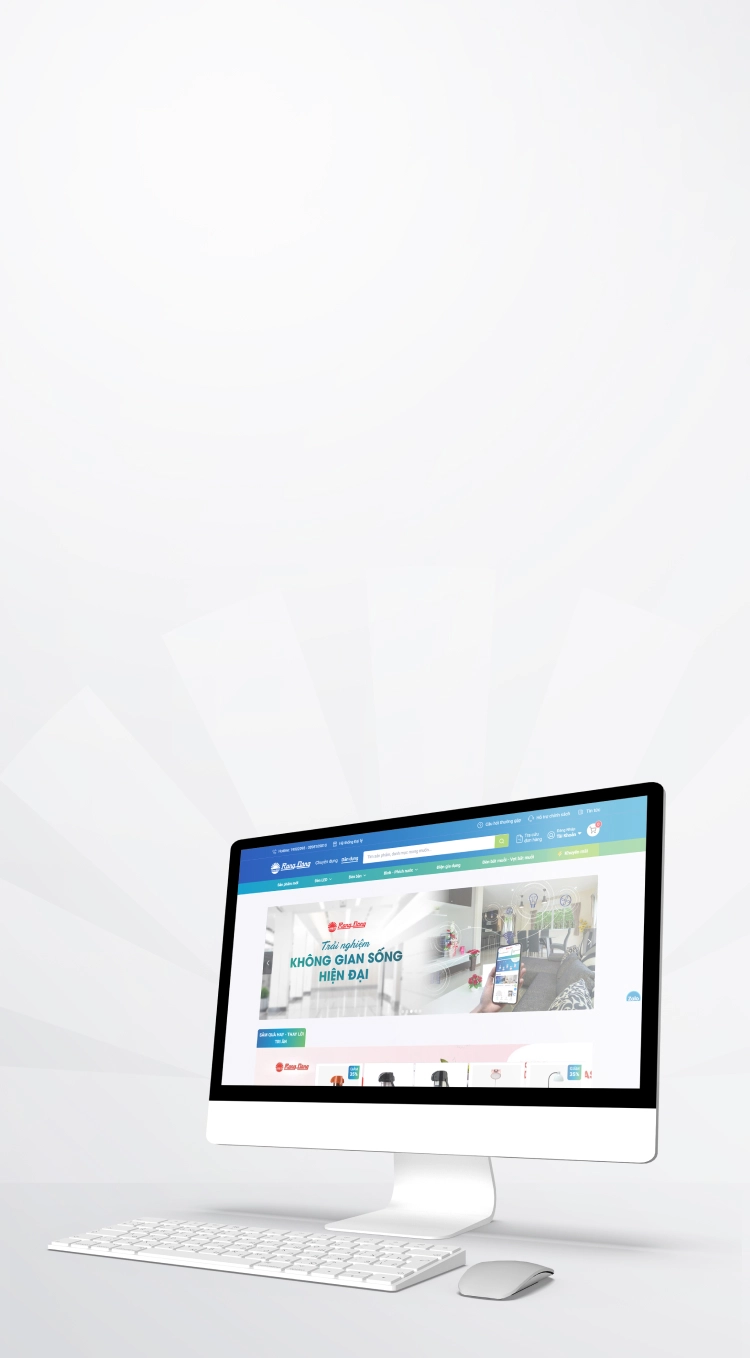 Project overview
Rang Dong Store is an e-commerce website owned by Rang Dong. In the digital transformation strategy, Rang Dong cooperated with JAMstack Vietnam to rebuild the website to optimize the online shopping experience.
JAMstack Vietnam focuses on in-depth research on the customer journey at the website rangdongstore.vn to design an interface that provides a complete user experience from entering the website, placing an order, and returning to purchase afterwards. Notably, the project has solved the problem of synchronizing data about products, orders, etc. with the existing system. Currently, Rang Dong continues to cooperate with JAMstack to develop a strategy to optimize the actual customer experience and add advanced features to the website.
Brand Positioning
Established in 1961, Rang Dong is an enterprise operating in the field of manufacturing light bulbs and thermoses "Make in Vietnam". Rang Dong aims to become a leading high-tech enterprise in the lighting market in Vietnam; pioneer in the field of providing Ecosystem 4.0.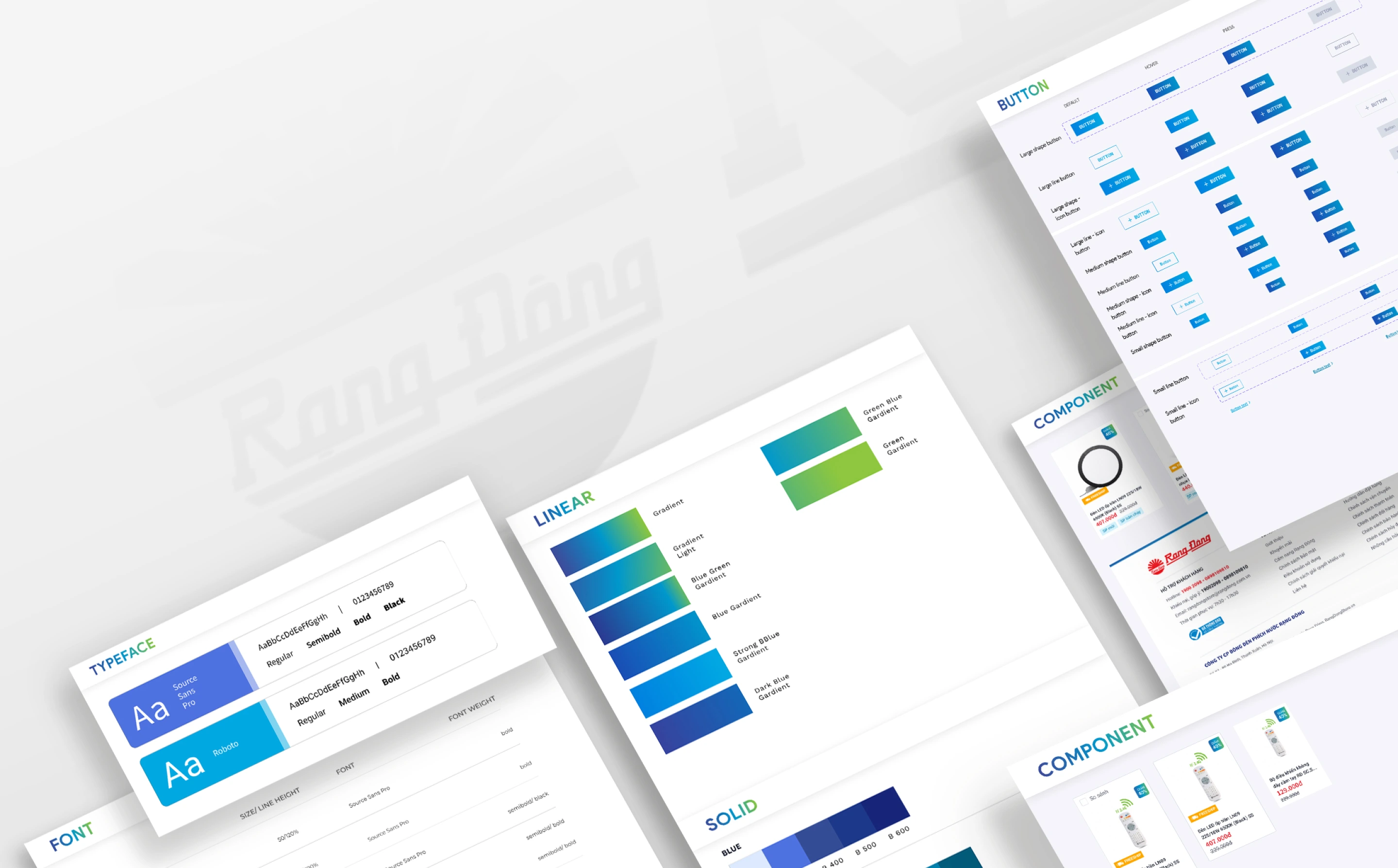 Design System
We created a set of standard design systems for Rang Dong to make all design elements consistent across all devices. Components are considered to be implemented in a variety of sizes, with the main goal of creating uniformity for the entire design on the website.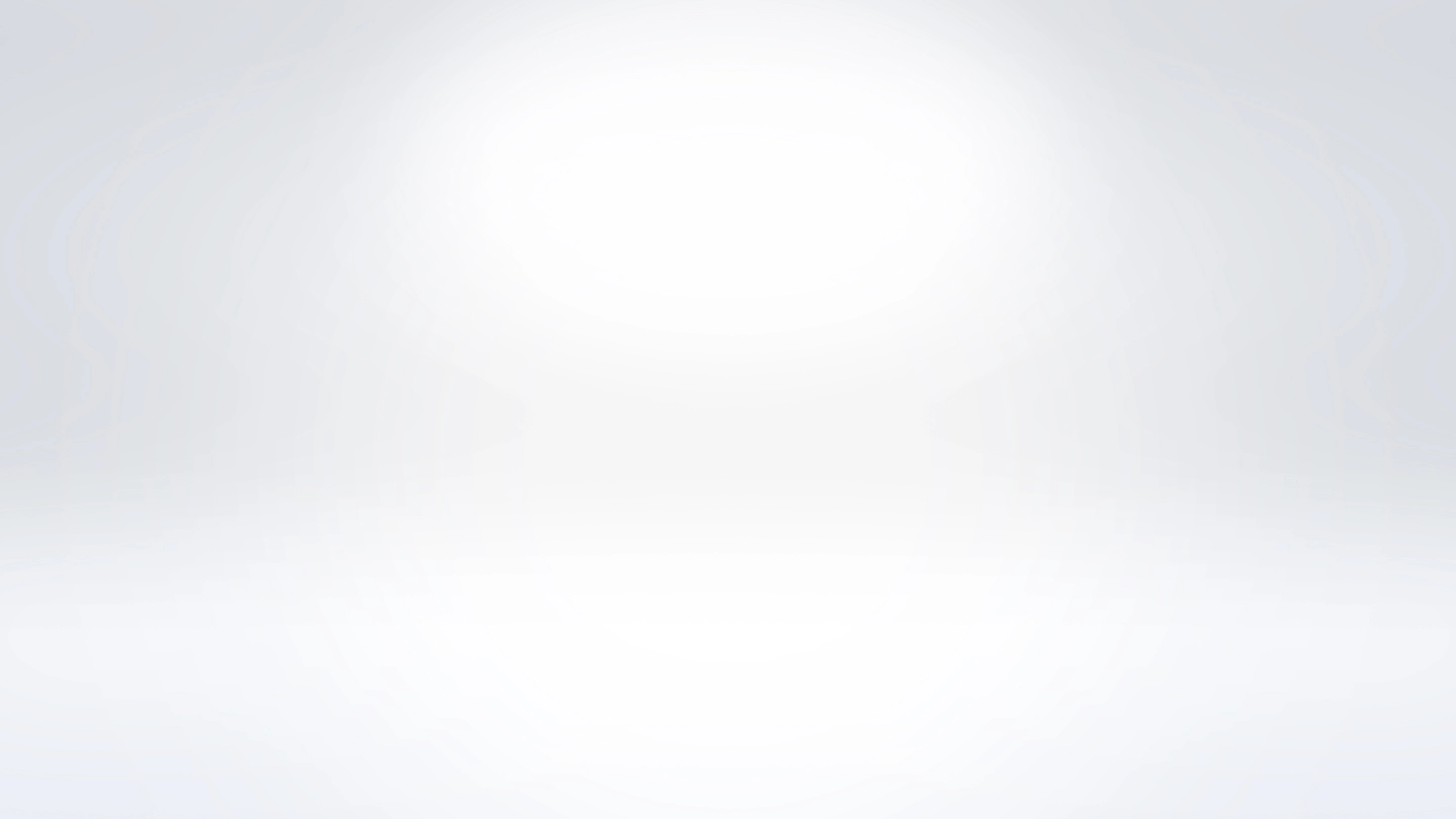 Welcome
The welcome page navigates, streams 2 customer groups (B2C and B2B) to 2 homepage interfaces that match their needs and behaviors. This is a very meaningful page for tracking users on the website.
JAMstack designed a civil homepage interface with a product layout according to categories, making it easy for individual customers to view product information and make purchases.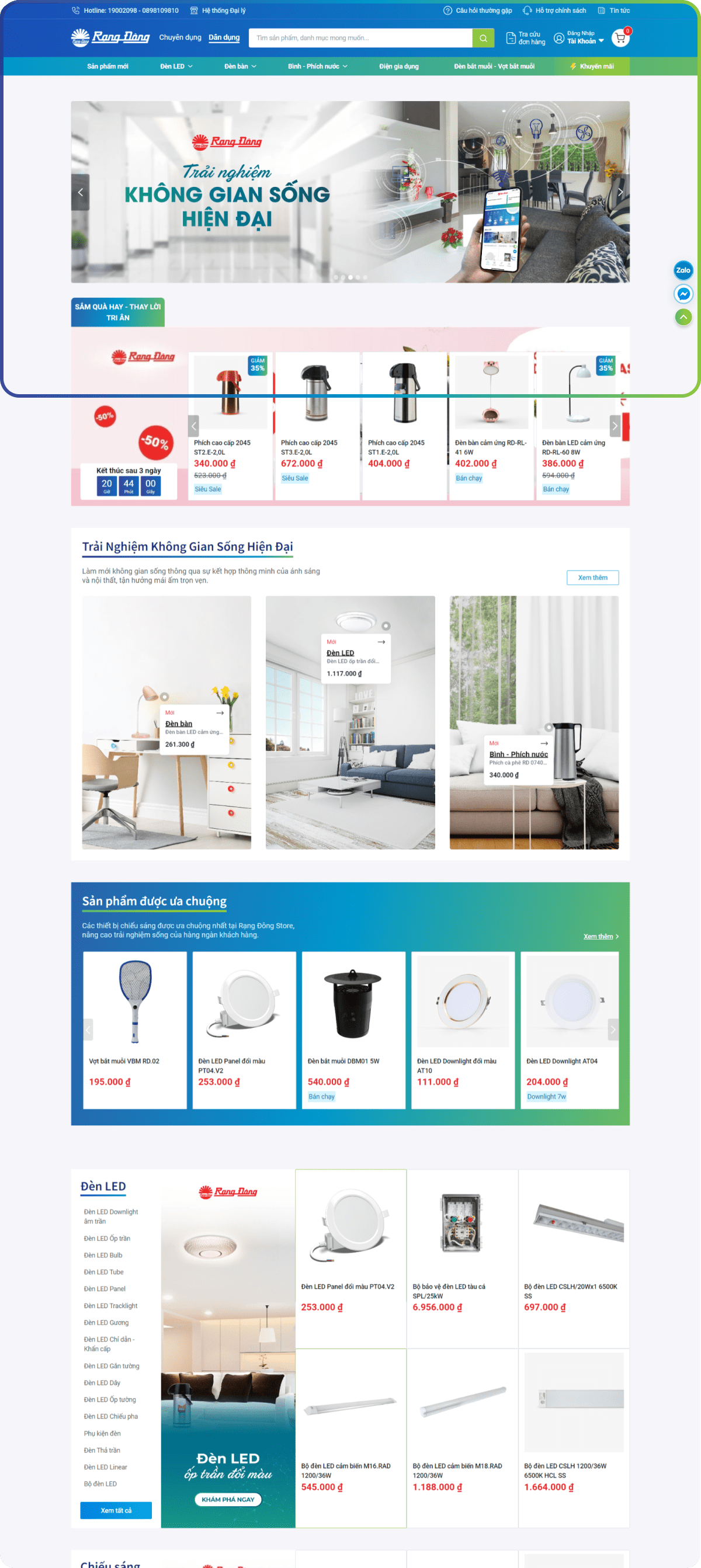 For corporate customers, JAMstack designs a dedicated homepage that directs users to industry-specific lighting solutions.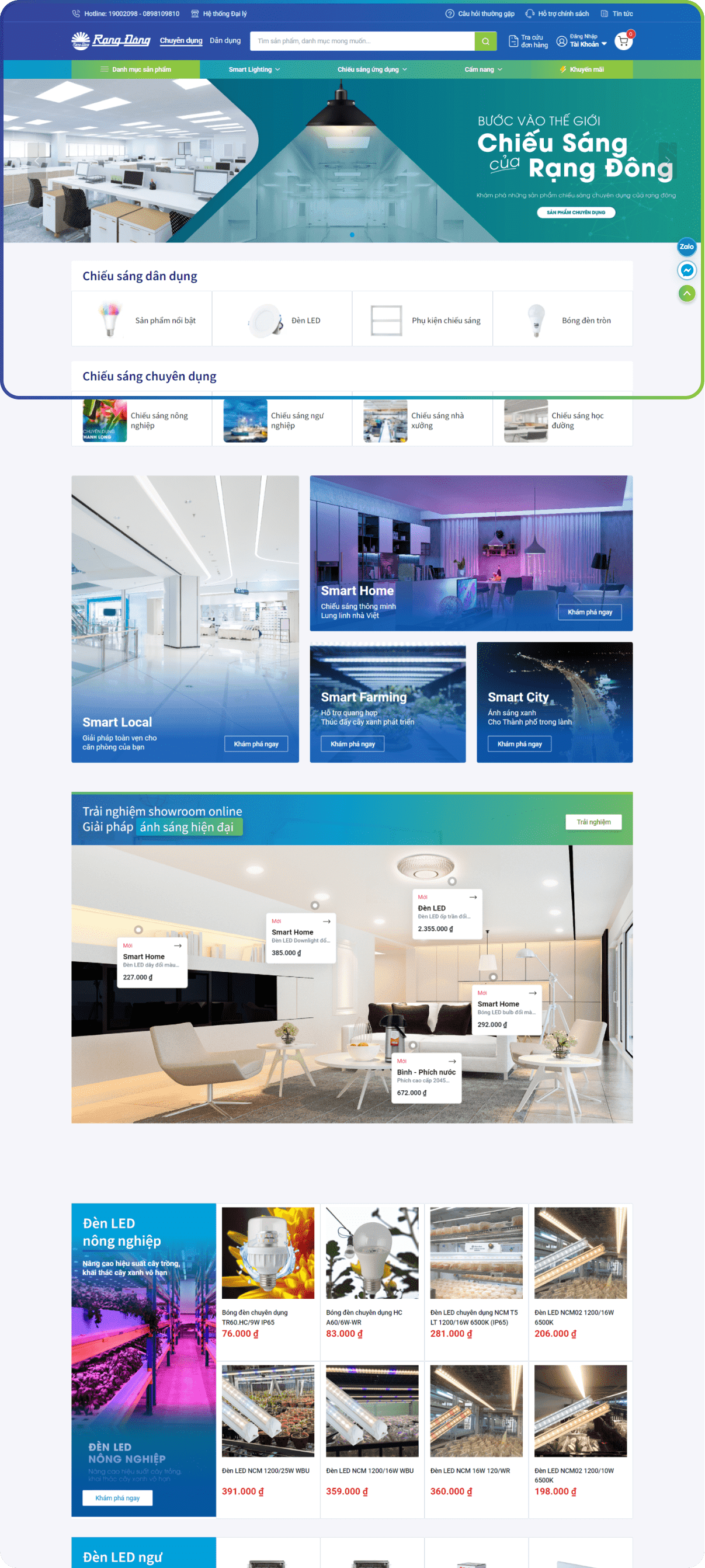 Product
Product pages are visually designed with images and detailed descriptions. The operations of viewing information and making purchases are researched and designed to be the most convenient for users.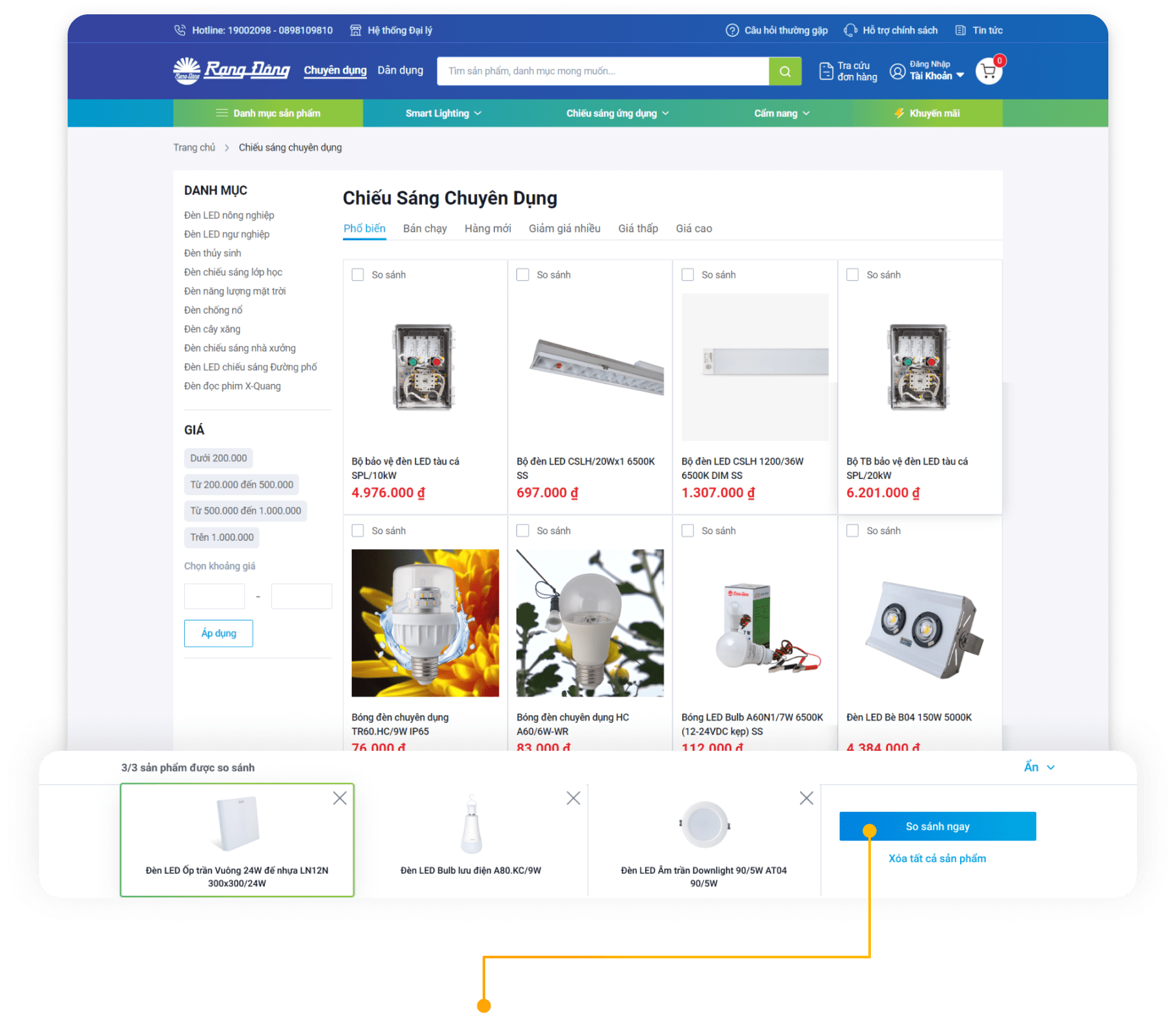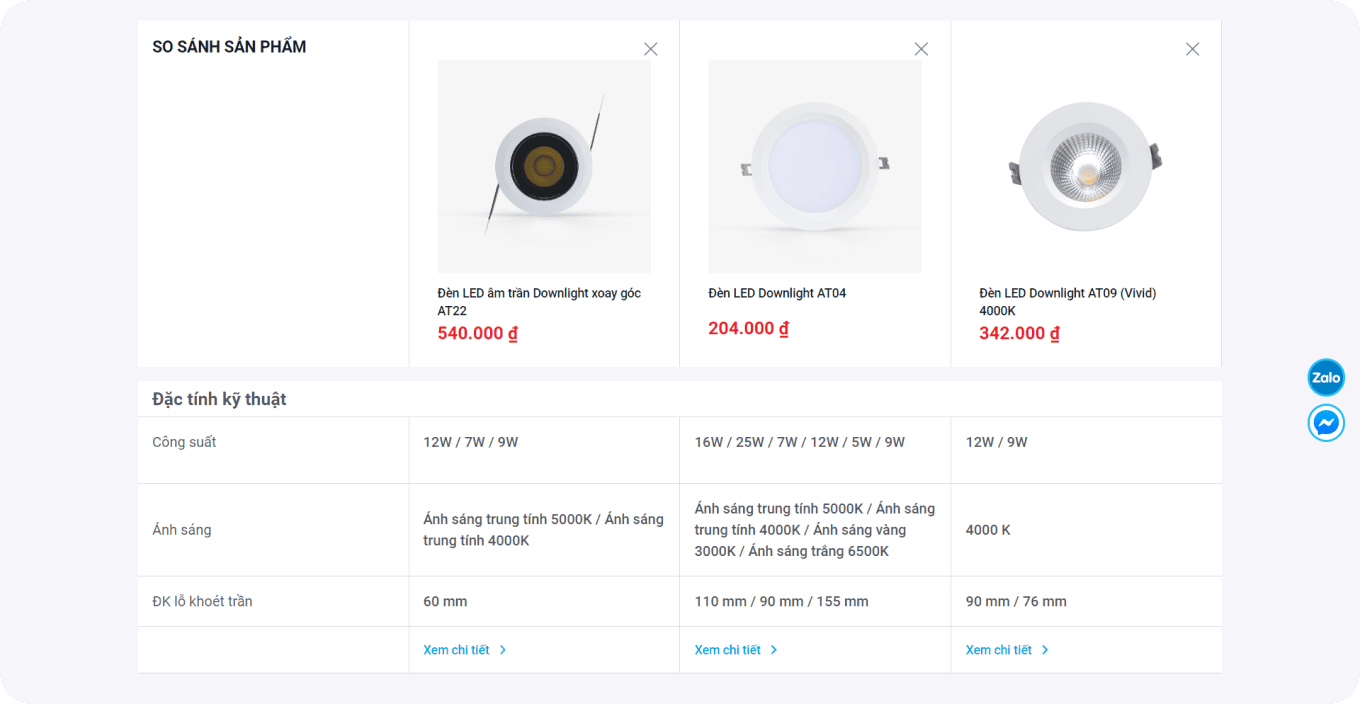 Product Detail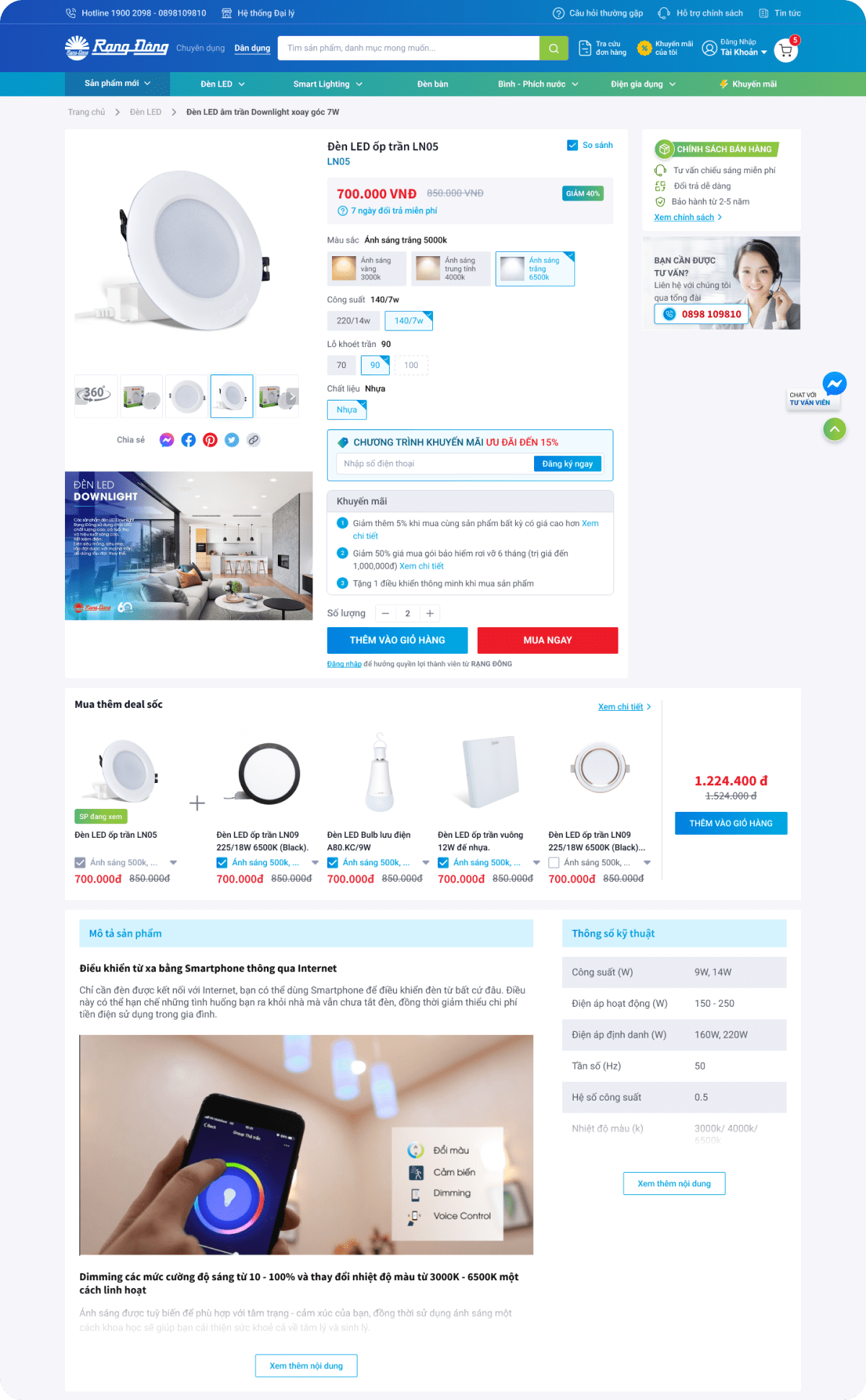 Cart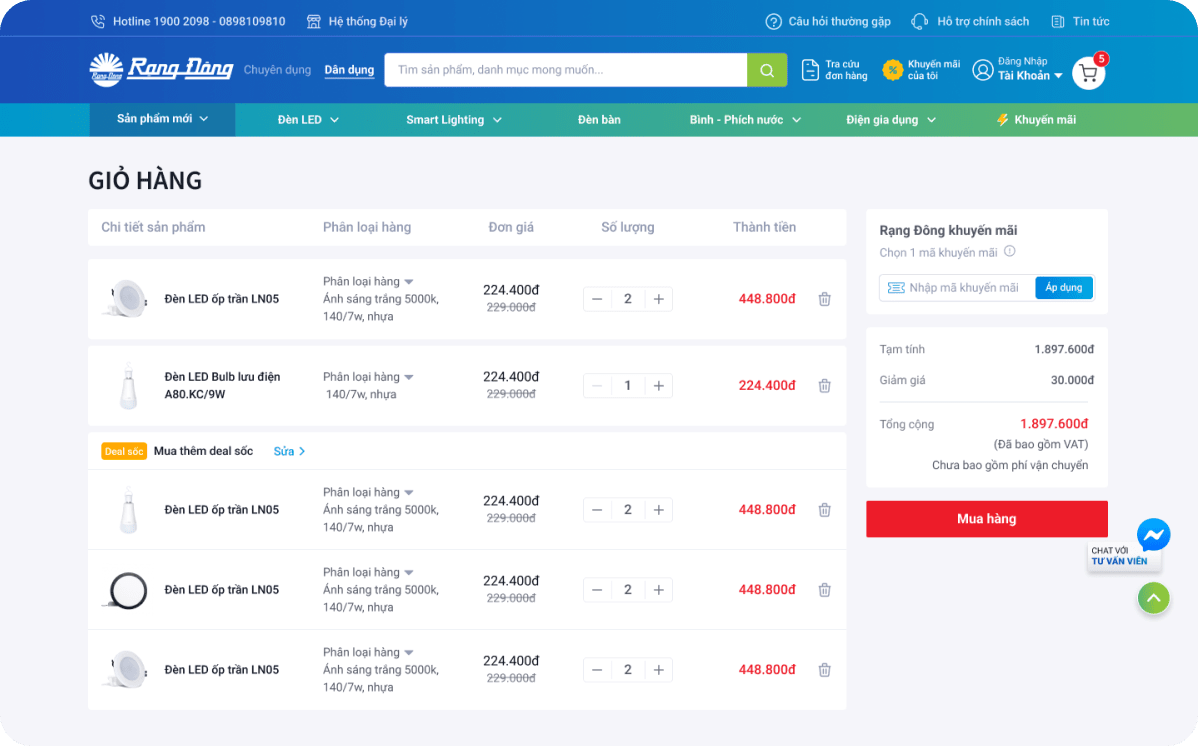 Order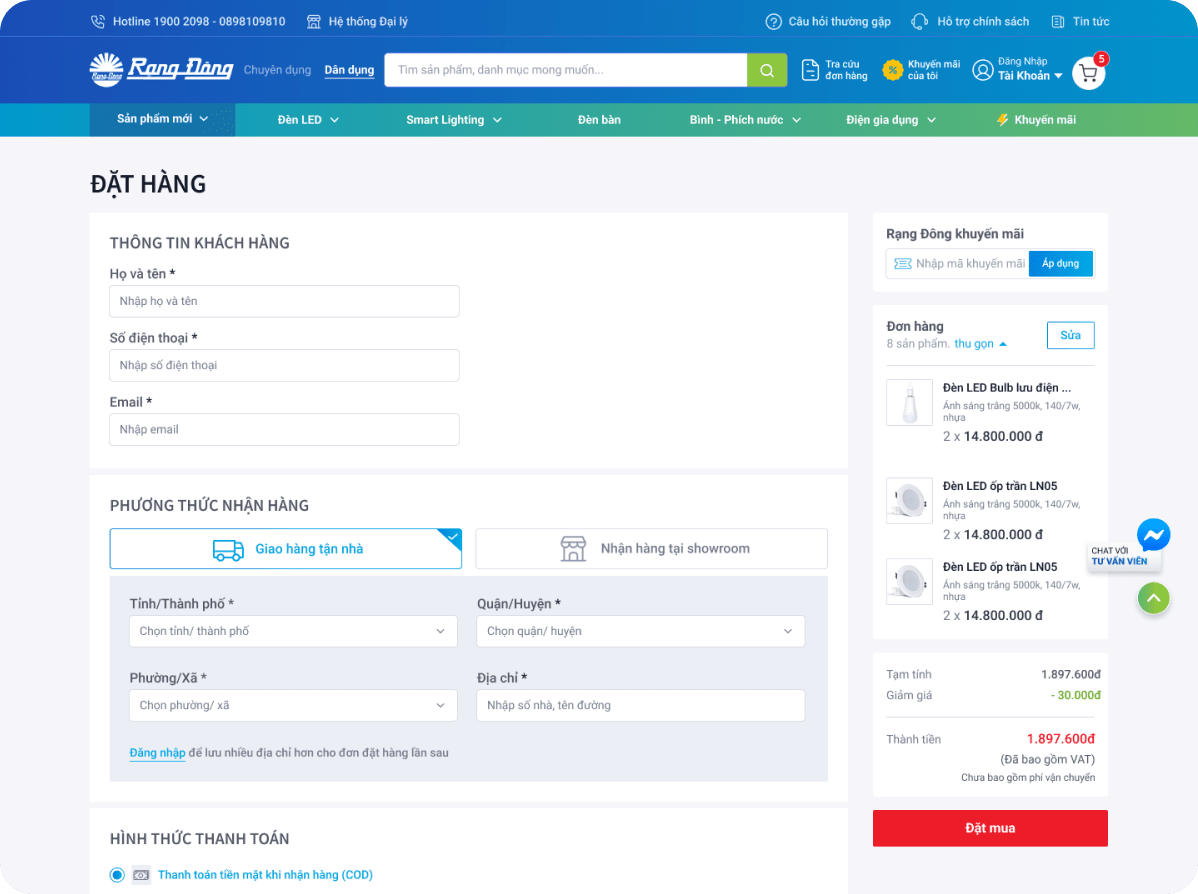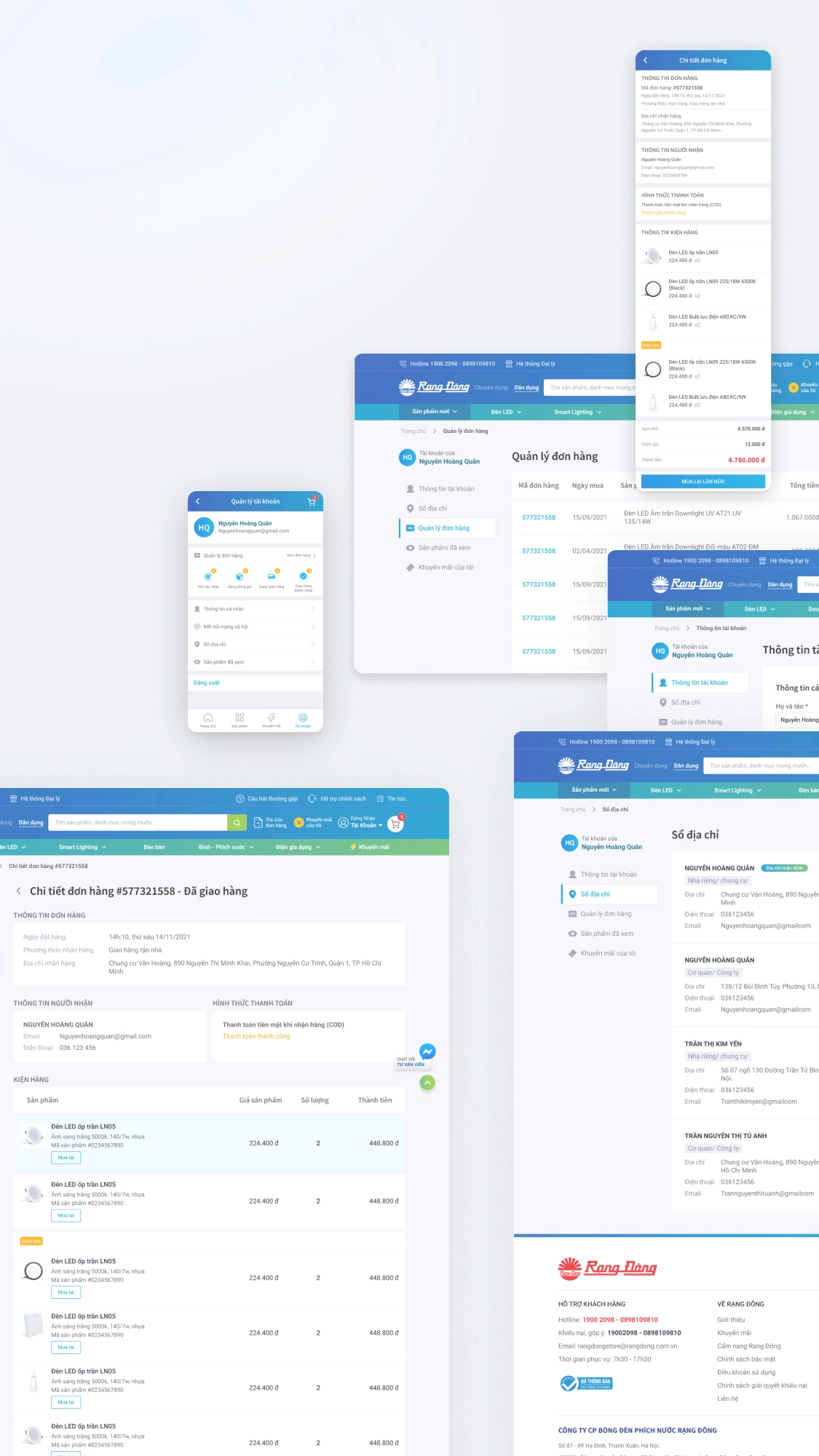 Account
Rang Dong's customers have a very high rate of traffic on the website. Therefore, building a user account page full of useful information is an urgent requirement for businesses.
Rang Dong Handbook
The strategy of showing the leading position in the industry is clearly demonstrated through the volume of content, images, and product applications on Rang Dong's news site.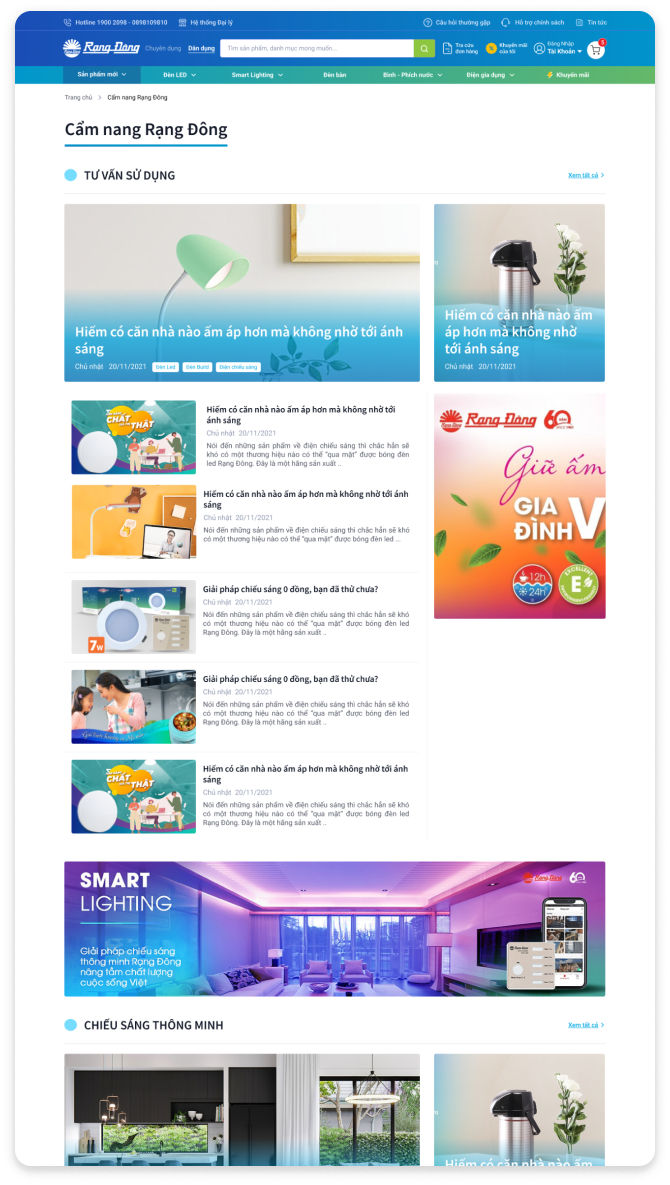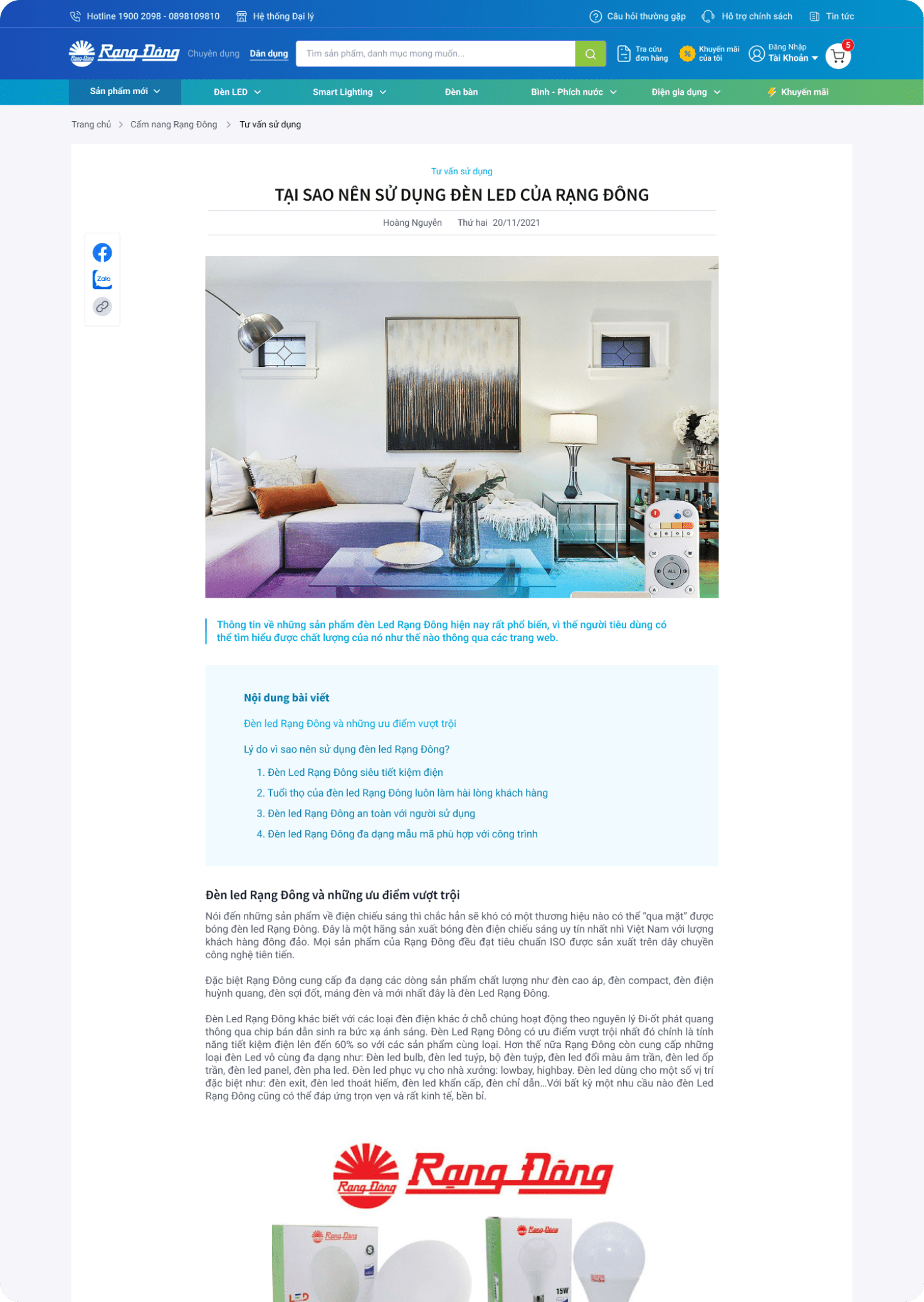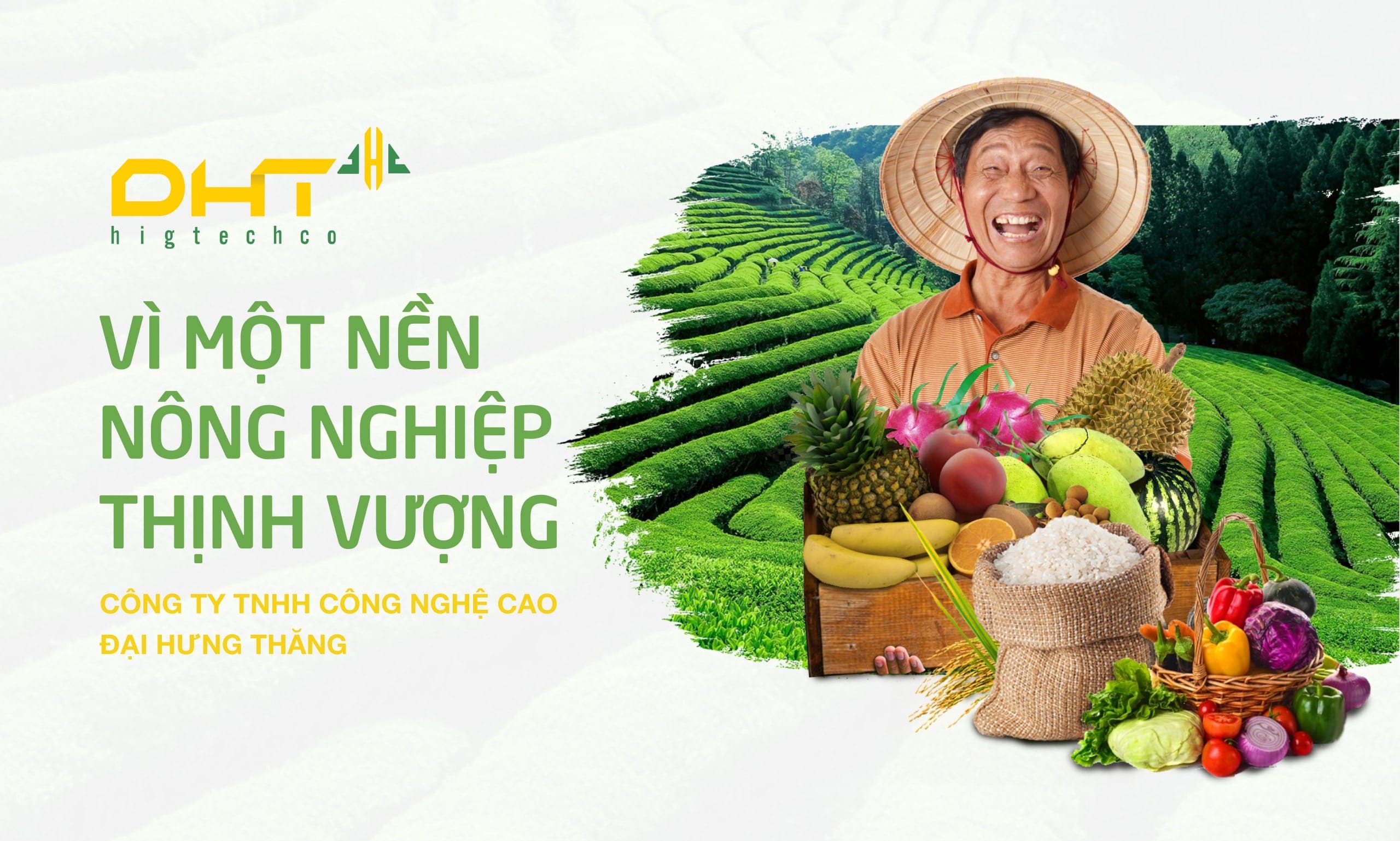 /images/projects/thumbnail-daihungthang.webp,/images/projects/thumbnail-daihungthang.jpg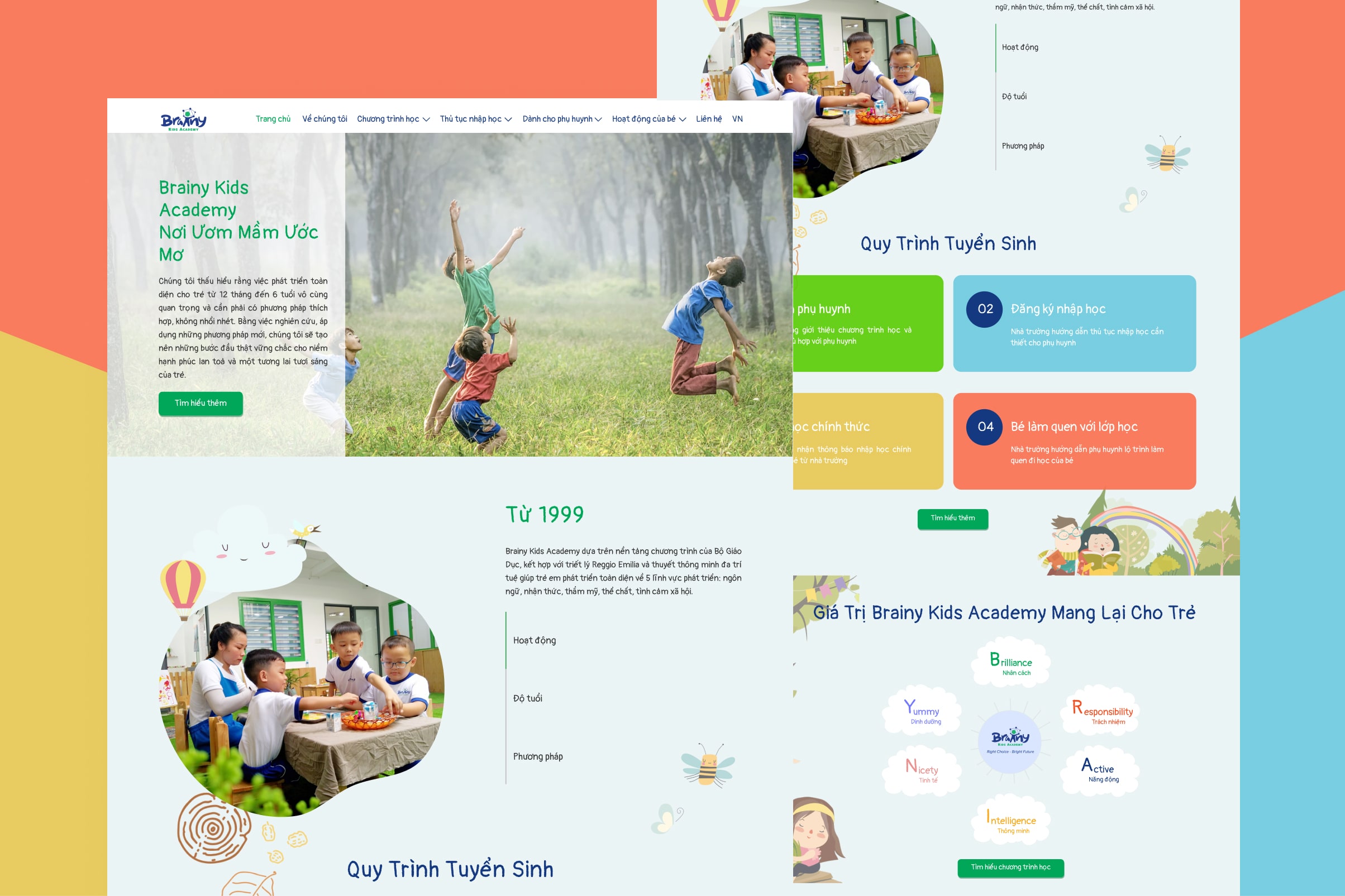 /images/projects/thumbnail-brainyKids.webp,/images/projects/thumbnail-brainyKids.jpg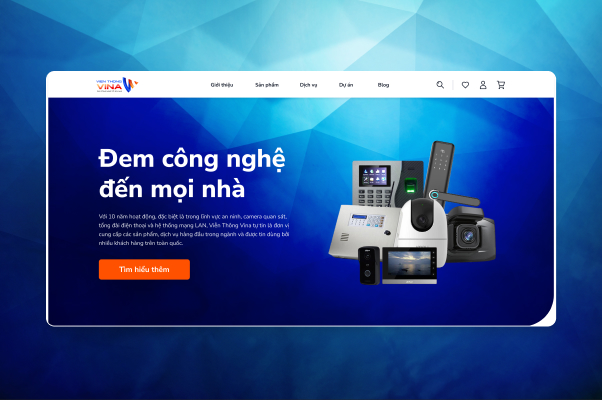 /images/projects/thumbnail-vina.webp,/images/projects/thumbnail-vina.jpg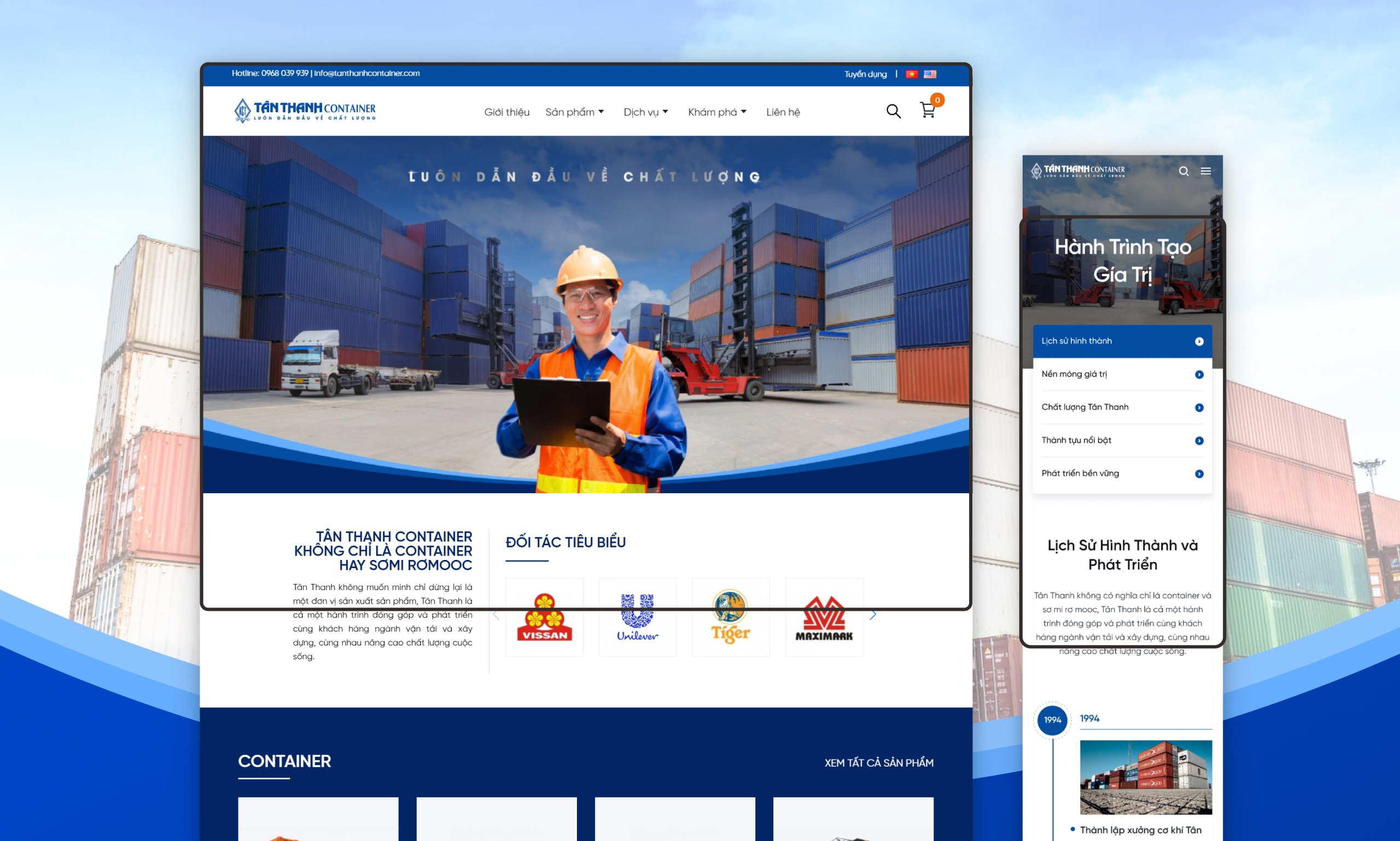 /images/projects/thumbnail-tan-thanh.webp,/images/projects/thumbnail-tan-thanh.jpg