UX CONTENT
UX/UI DESIGN
Web Development
SINGLE PAGE APPLICATION (SPA)
Project overview
Khong Gian Sach is a consultant and cleaning service provider in furniture, offices, and apartments. However, the website is not optimized for user interface, nor does not have features to meet business expansion needs.
JAMstack Vietnam has cooperated to build a website to optimize the user interface and link APIs to support businesses to connect with partners and expand business activities.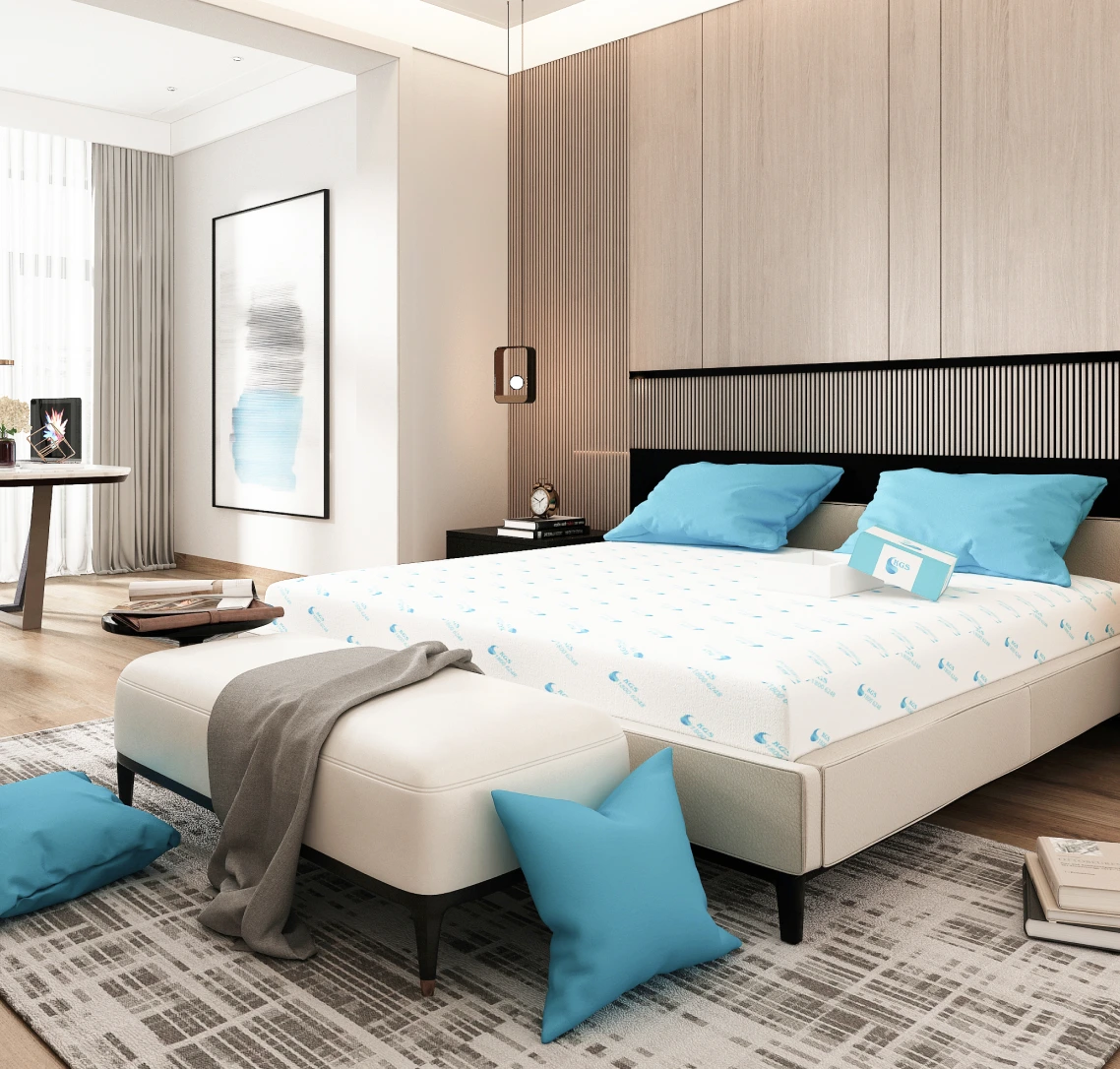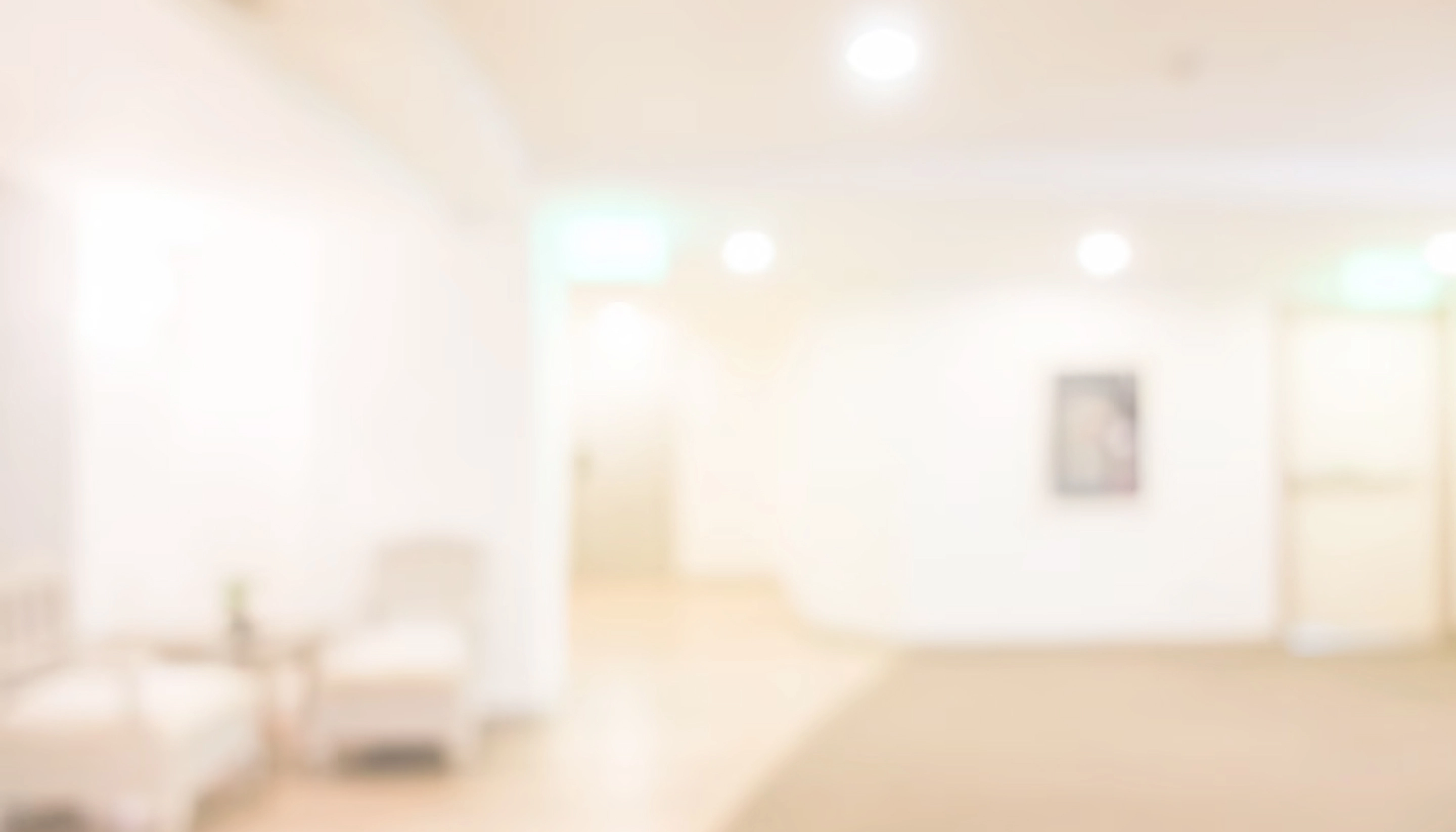 Design solution
Manrope font with blue and white colors is used to create a clean, pleasant, harmonious, and elegant feeling for the website, combined with strong emphasis created by unique patterns but still consistent with the logo.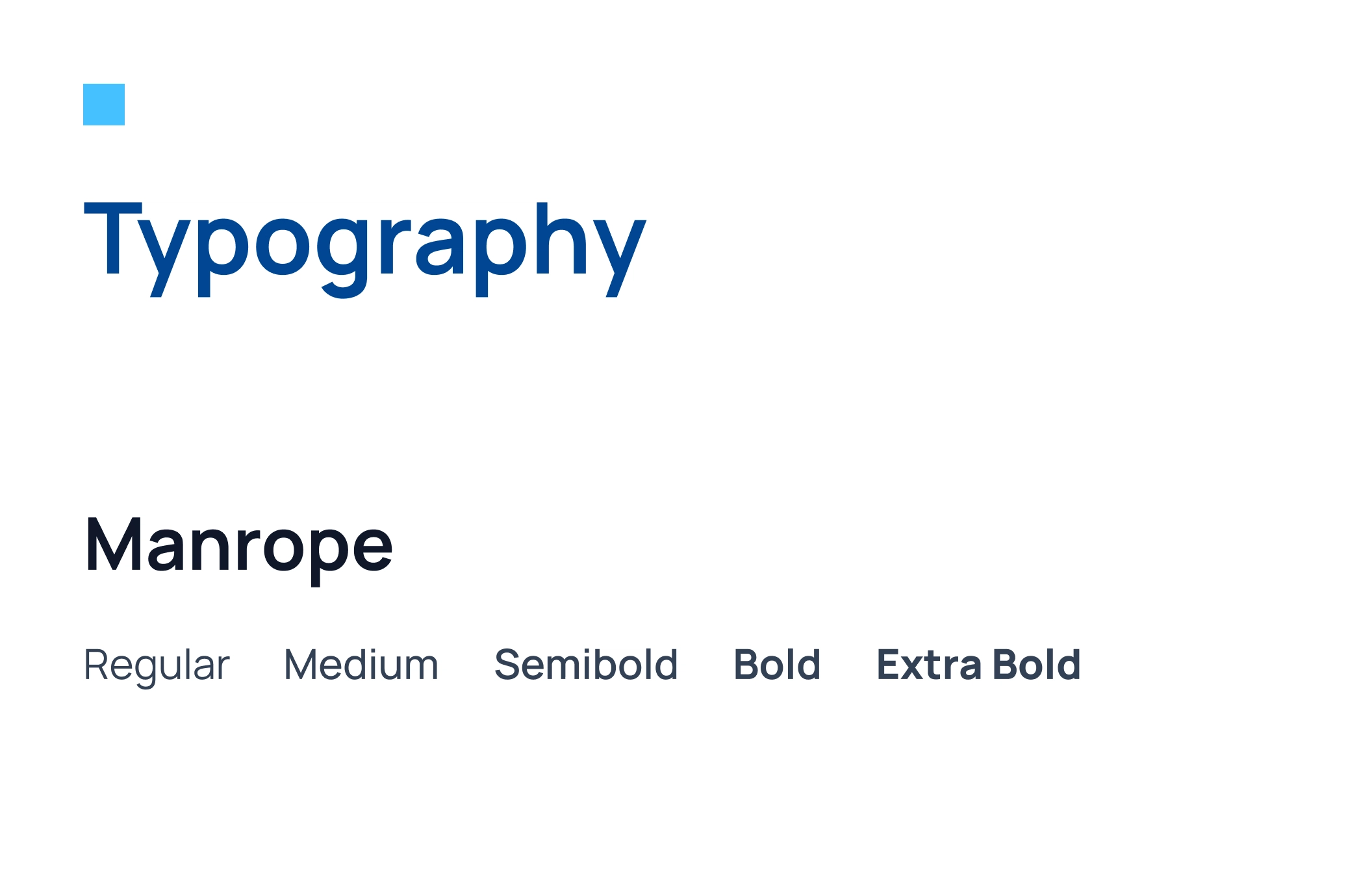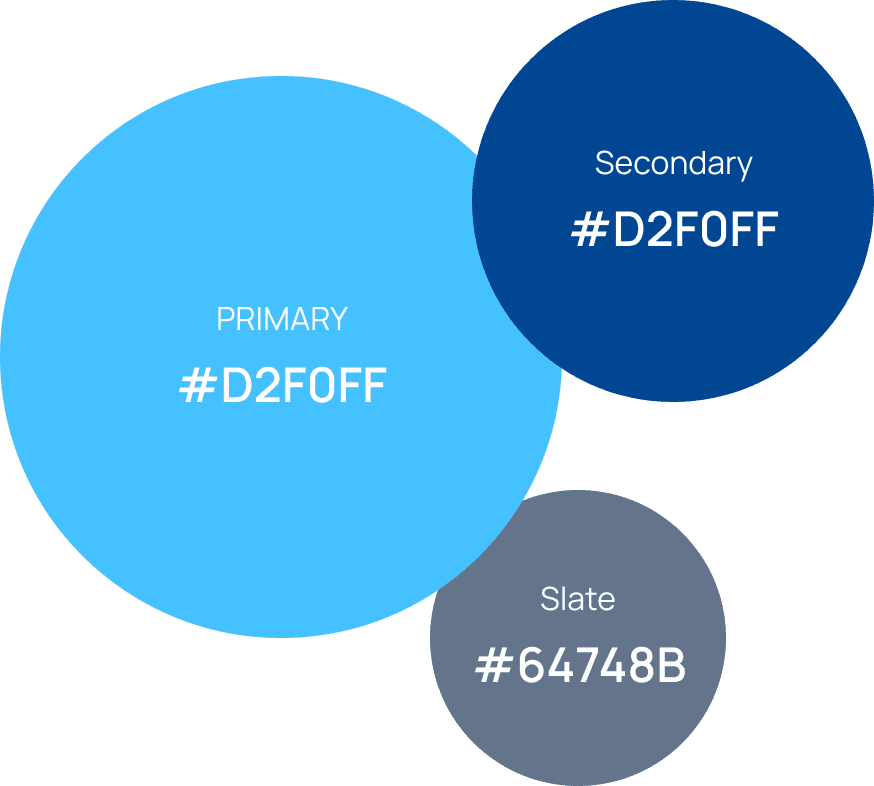 Technology solution
We use Single Page App technology to optimize page load speed and enhance user experience on the website. In addition, with independent development between the back-end and front-end, the website has been extended with more features through the API. It allows businesses to easily synchronize product and service data with partners, making an important contribution to business expansion as well as optimizing resources.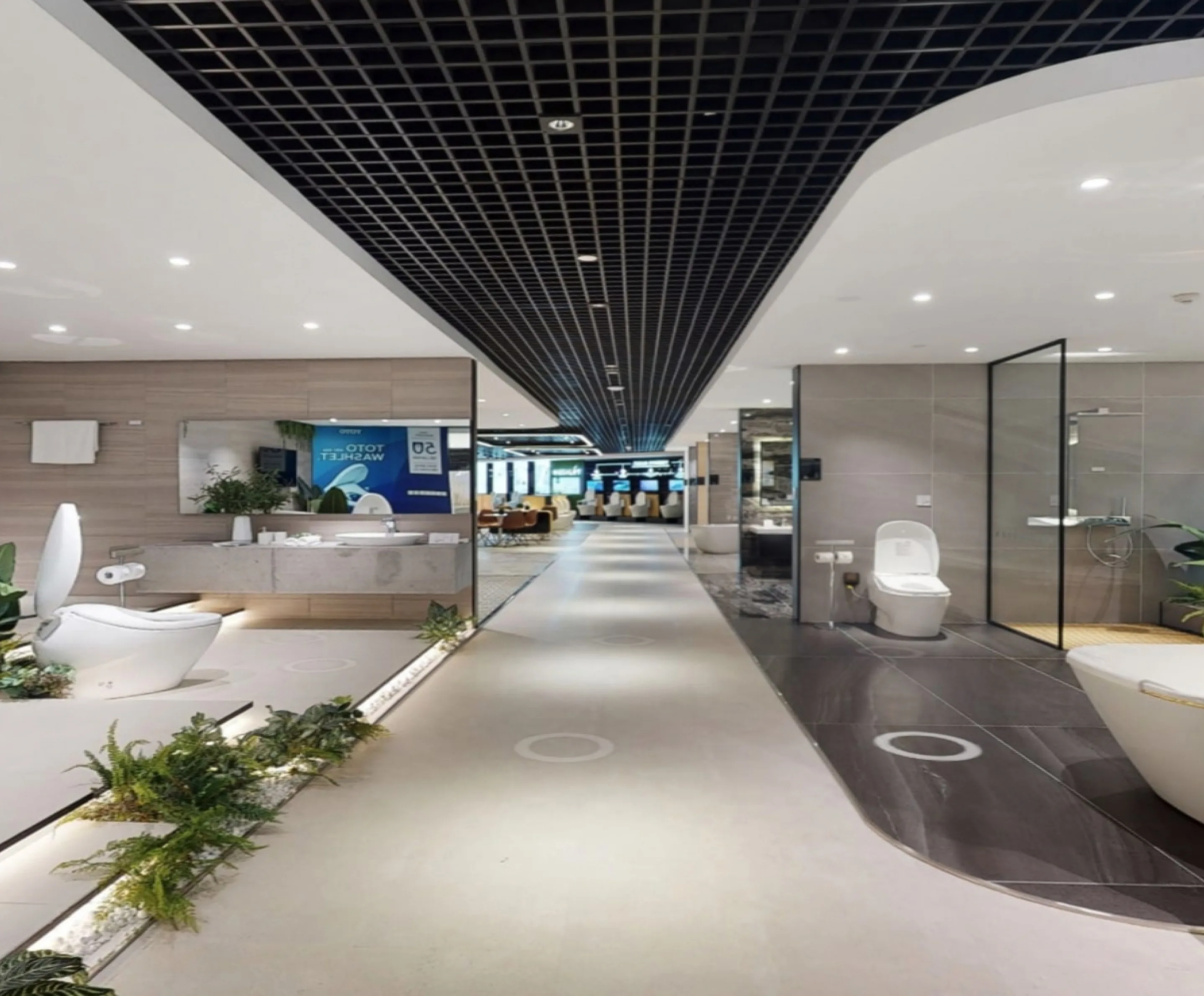 Homepage
The homepage's content is organized in sections with clear navigation, combined with a search bar to help customers access the right information needs. Thereby the effectiveness of the brand experience is also enhanced.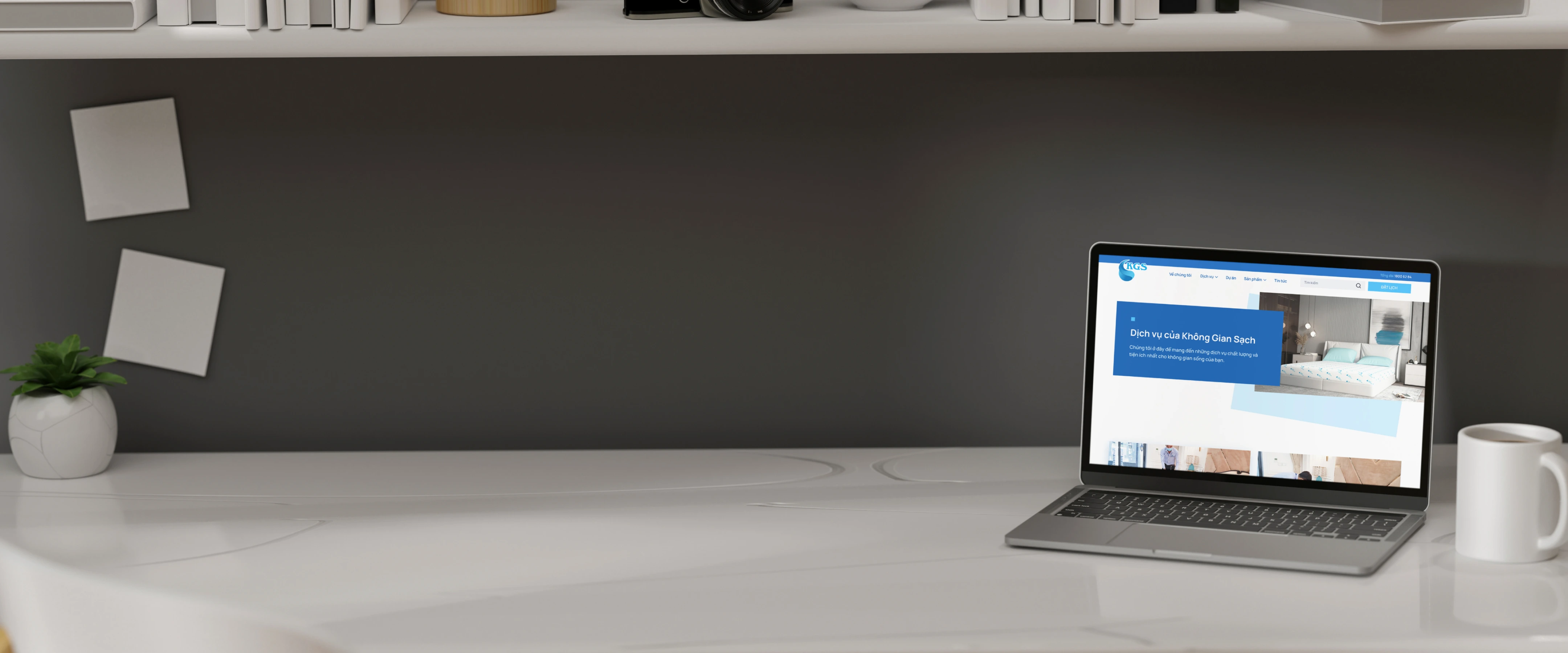 Service
We design a "clean" interface, which is minimalistic but still properly, sufficiently, and uniformly structured in terms of service information structure to affirm the prestige and professionalism of Khong Gian Sach. Thereby it encourages customer booking behavior at the bottom of the page.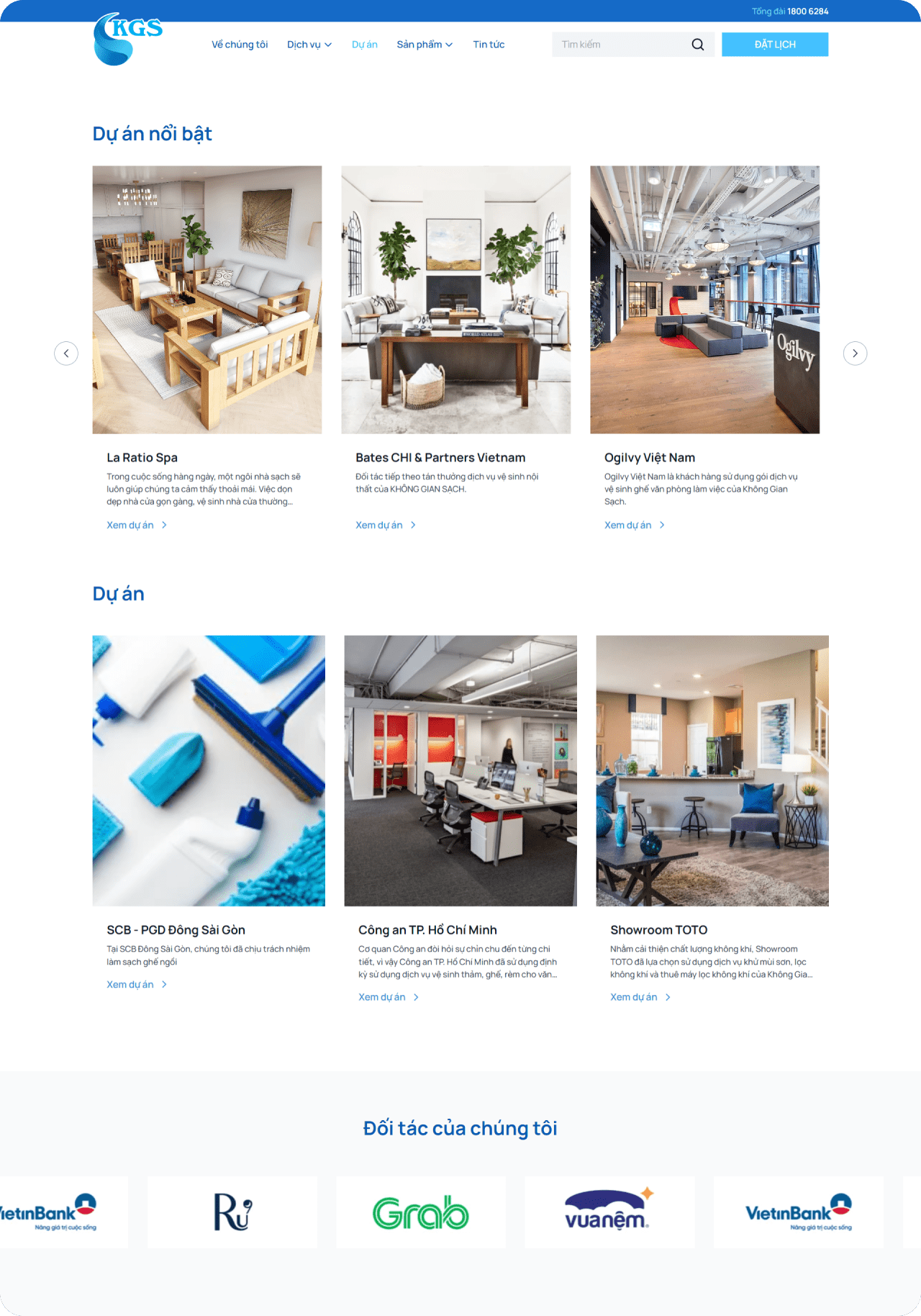 News & Project
With experience in editing and editing capabilities, the "News & Projects" dynamic page is built as a two-way bridge between Khong Gian Sach and its customers. We also do not forget to optimize on-page SEO factors to take advantage of the website as a spearhead in the marketing strategies of this business.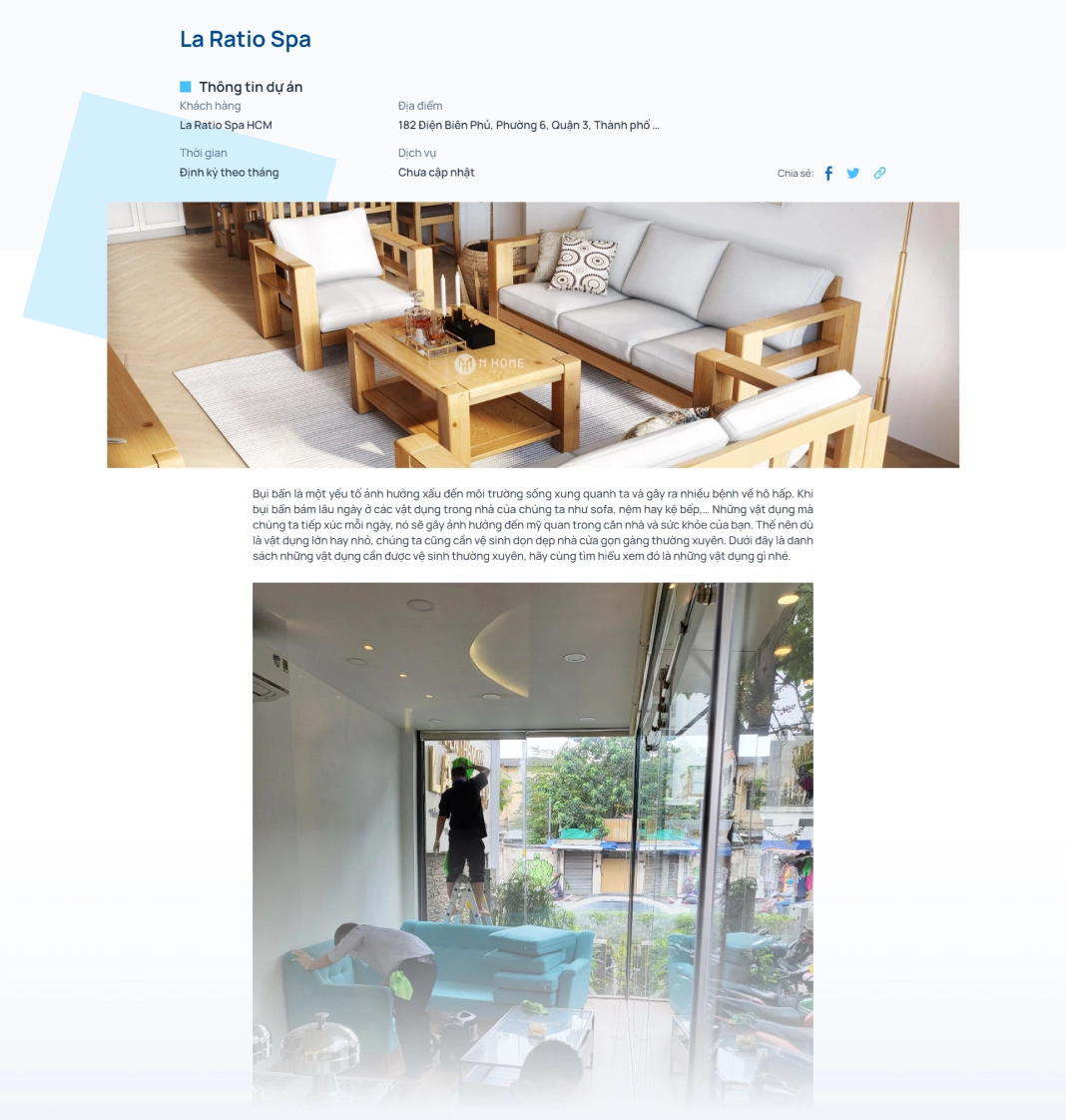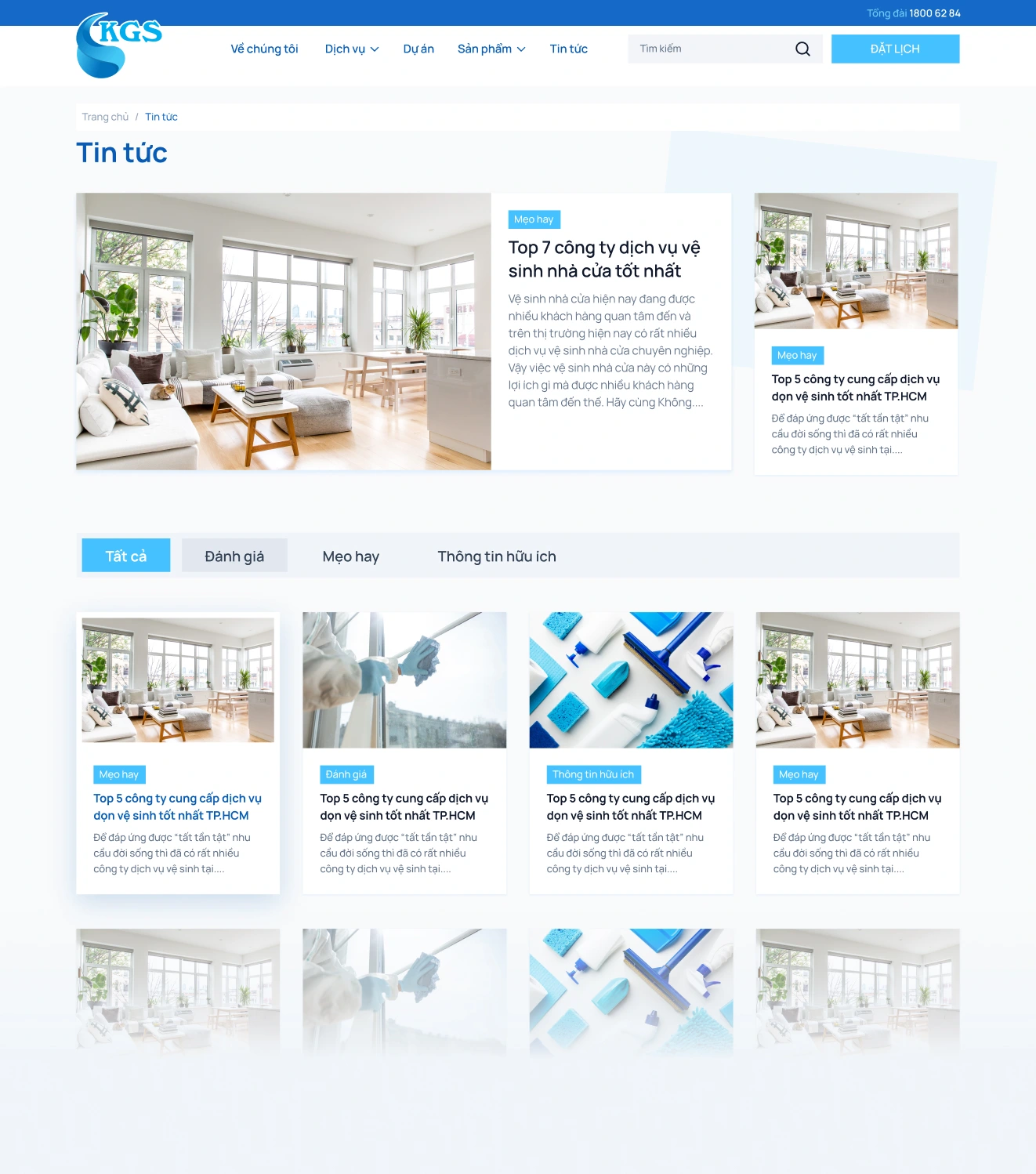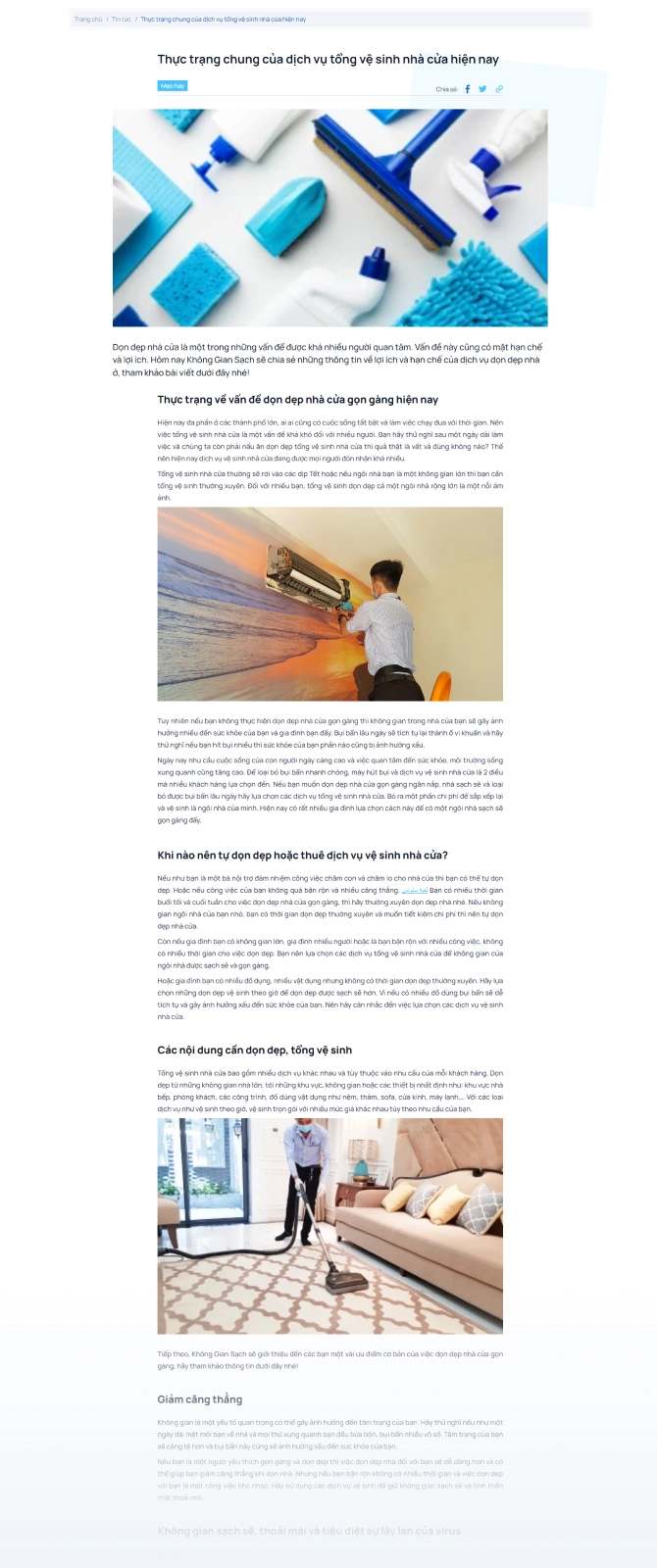 Platform to promote business
JAMstack Vietnam has helped the business create a website that can develop more features for all long-term business expansion goals. Moreover, the website becomes an important communication channel between the company and customers, as well as marketing and SEO campaigns.